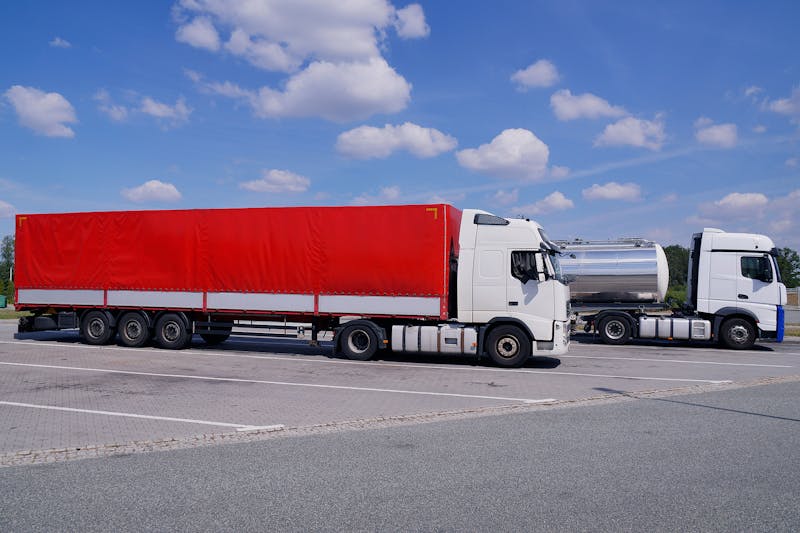 Driving a large commercial vehicle requires enhanced training and safety regulations for both the transportation company and the driver. For these reasons, those who currently hold a commercial driver's license or who wish to obtain one may be looking at higher standards and potentially harsher penalties when dealing with a DUI charge. Our New Port Richey, FL DUI attorneys go over the basics about getting a DUI with a CDL and what you can do to fight back.
Does Having a DUI on Your Record Make You Ineligible for a CDL?
Just like a non-commercial student driver, the first step for a CDL student is to be given a temporary learner's permit (CLP) and operate a commercial motor vehicle (CMV) under the supervision of a CDL holder, in addition to passing a written test.Before obtaining a CDL, the driver's background check will be analyzed by the FLHSMV. That is when having a DUI on your record may be an issue.

It does not automatically disqualify you from getting a CDL if, for example, your DUI happened more than three years ago and you have been compliant since then. In that case, you may be asked to provide more details about your charge, and they may deliberate on whether you are eligible for a CDL or not. However, if you have a recent DUI conviction (less than 3 years), you will likely not be allowed to get a commercial license.
What Are the Penalties if a CDL Holder Gets Charged With a DUI?
Most non-commercial drivers are considered intoxicated if their BAC is at 0.08 or higher, but for CDL drivers, a BAC of 0.04 is already considered to be illegal. Furthermore, Florida laws prohibit any driver in actual physical possession of a commercial vehicle to ingest any amount of alcohol, even if it is way below the legal limit of 0.04% BAC.

Drivers with a BAC of less than 0.04% may be punished with a fine of up to $500. Anything above that and you can be charged with a DUI and face a license suspension of up to 18 months, fines, and jail time when applicable. Penalties are harsher for a second and any subsequent DUIs.
What Happens If You Refuse DUI Testing As a CDL Holder?
CDL drivers are not only subject to being tested by law enforcement, but they are also required to submit to drug and alcohol tests carried out by their employers. According to the Federal Motor Carrier Safety Administration, all CDL drivers who operate commercial motor vehicles subject to the CDL requirements on public roads in the U.S. are performing safety-sensitive functions and are subject to DOT drug and alcohol testing.

Refusing to submit to a DUI test by law enforcement means your CDL will be automatically suspended for one year. A second refusal makes you permanently ineligible to carry a CDL. This may also mean your job may be jeopardized, as not many employers are likely to hold on to a CDL driver with their license suspended.
How Can a CDL Holder Fight Back a DUI Charge in Florida?
With Florida DUI laws being so strict on CDL drivers, sometimes DUI arrests can be conducted in an unfair and perhaps illegal manner. An attorney can help you fight back by questioning the legality of your arrest and negotiating lighter penalties whenever possible. Having a DUI makes it harder for you to obtain or keep a CDL, so simply pleading guilty without speaking to an attorney may not be in your best interest. Contact the New Port Richey DUI legal team at Carson, Meissner, Hart & Hayslett to see how we can help your case.