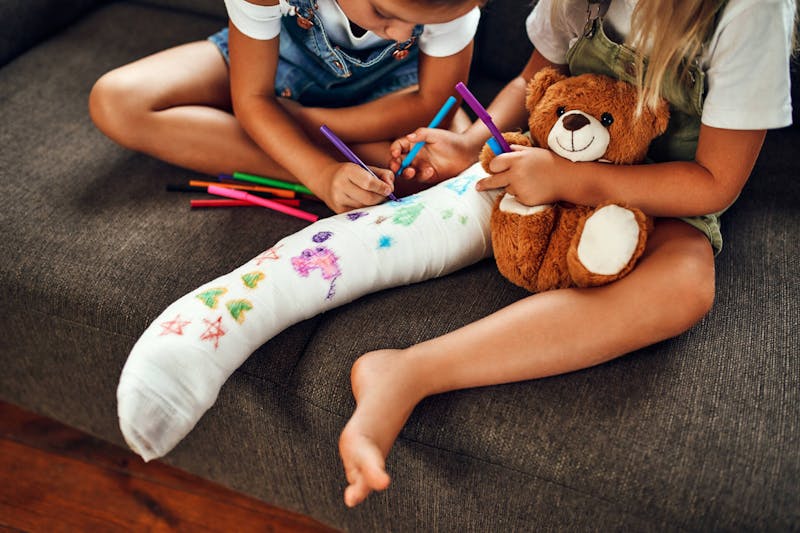 Do Young People Lose Their Social Security Supplemental Income Once They Turn 18?
Are you a teenager who receives Supplemental Security Income (SSI), and you're worried about losing those benefits once you turn 18 years old? Or are you a parent or guardian of a teen and you're concerned about them losing important benefits after their upcoming 18th birthday? You're not alone in this. Many Americans share your confusion and concerns about how SSI affects them and their families as they get older.
The Social Security Administration (SSA) regularly issues redeterminations for citizens to decide if they still qualify for certain benefits. Upon turning age-18, the SSA will issue a redetermination for a teenager based on adult criteria to determine whether they remain eligible for disability benefits.
It might sound odd but the definition of a disability is different for adults than it is for children. Taking this under consideration, you must remember that just because a teen previously qualified for benefits does not necessarily mean that they still qualify. For adults, disabilities are measured by how they affect your ability to join the workforce or perform your duties. If you are capable of performing a substantial gainful activity (SGA), then the SSA may decide that you are ineligible for receiving further benefits.
What is the SSI Redetermination Process?
Around the time of an individual's 18th birthday, the SSA will send them an Age 18 Notice of Disability Redetermination letter. The beneficiary will then schedule an interview with an SSA representative, either on the phone or in person at an SSA field office.
During this interview, the SSA field office will ask the beneficiary about their income, living arrangements, and any past or present income. Two official forms will be completed during this interview, the SSA Adult Disability Report and the Authorization to Disclose Information to the SSA.
After the interview, the SSA will send their reports to the Department of Disability Services (DDS). At this point, the DDS will review all relevant information and reach a determination as to whether the applicant meets the eligibility requirements for adult disability benefits. If necessary, the DDS may request additional exams to help them reach their decision.
After the DDS makes their determination, the beneficiary will be notified by mail with a written notice from the SSA. If they decide that the applicant meets the criteria, then benefits will continue without interruption (though there may be additional rederminations in the years to come).
If the SSA finds that the beneficiary does not meet the eligibility requirements, the benefits will end after two months. However, the applicant has the option to appeal this decision. If you are looking to appeal an SSA redetermination, it may be advisable to speak with an attorney familiar with cases similar to yours.
What Does the SSA Consider When Determining Whether an Adult Qualifies for Supplemental Security Income?
According to the SSA, an eligible disability must severely limit a person's ability to work or perform daily activities because of physical or mental impairments. Additionally, this disability must last for at least one year or ultimately result in the death of the disabled individual.
Examples of what may factor into the SSA's decision on a disability could include the following:
Amputation.
Anxiety.
Autism.
Bipolar.
Blindness.
Cancer.
Cerebral palsy.
Chronic heart failure.
Chronic kidney disease.
Chronic liver disease.
Cystic Fibrosis.
Depression.
Down syndrome.
Endocrine disorders.
Epilepsy.
Loss of hearing.
Loss of speech.
Lupus and other immune system disorders.
Muscular dystrophy.
Post-traumatic stress disorders (PTSD).
Schizophrenia and other psychotic disorders.
Severe burns.
Traumatic brain injuries.
If a disability is not listed here, that does not mean the SSA will not cover it. Similarly, just because a condition is listed here, does not necessarily mean that the SSA will determine it reaches the level of a disability which prevents substantial gainful activity. Each case is unique.
To help assist your claim, it is important to gather reports from doctors and other medical professionals, such as physical therapists, chiropractors, social workers, psychologists, psychiatrists, and experienced Social Security Disability attorneys.
How Can You Appeal a Denial for Benefits?
If you or a youth have been denied future benefits from the SSA after the age of 18, you may appeal this decision. You may do this by going through the process of reconsideration or taking the appeal to an Administrative Law Judge. And if the appeal is filed within ten days of the initial notice of denial, the benefits will continue throughout the appeals process.
Though not every appeal is successful, if you provide adequate evidence you have a good chance of seeing the SSA's decision reversed. For assistance in making a compelling appeal, please consult with an experienced Social Security Disability lawyer. Many lawyers offer free case evaluations to prospective clients.
What is Section 301?
Even if the 18 year old is denied further SSI benefits, they may still be eligible under Section 301.
To be eligible for the Section 301 program, beneficiaries must meet the following criteria:
The teenager is currently enrolled in a vocational rehabilitation program and had been enrolled prior to the end of their SSI benefits.
The SSA must agree that continued enrollment in the vocational program will be vital in helping the young person become self-sufficient in society.
The applicant must be in the program for at least two months.
Other programs which may qualify for Section 301 include the SSA's Ticket to Work, Plan to Achieve Self-Sufficient (PASS), and an individualized education program (IEP).