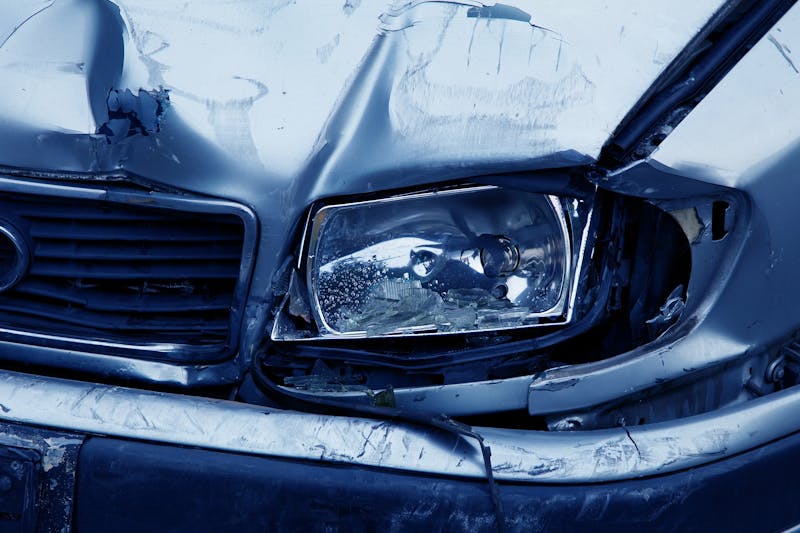 No one ever plans on getting into a car accident. But because these accidents happen so frequently, chances are that you will be involved in one at some point in your life. If you are involved in an accident, a number of questions may be racing through your head.
Do you need to call the police? What information should you obtain from the other driver? Should you contact a Tampa personal injury attorney?
Dealing with the aftermath of a car accident is stressful, but it's important to try to remain calm and focused. The steps you take immediately after a car accident can affect the outcome of your personal injury claim. Here's what you need to do if you've been injured in a car crash in Tampa:
Call 9-1-1
Your first priority after a car accident should be calling 9-1-1. Provide the dispatcher with your location and ask them to send an officer to the scene of the accident as soon as possible. If you, your passengers, or anyone else at the scene is seriously injured, make sure you tell the dispatcher so they know to send emergency medical services.
It is in your interest to call 9-1-1 after any car accident—even a minor fender bender. The officer who responds to the scene will document evidence and create an accident report that contains both facts and opinions regarding how the accident occurred and who was at fault.
The report can be used to strengthen your personal injury claim and help you win compensation. But if you fail to call 9-1-1 after an accident, you won't have this crucial piece of evidence to support your claim.
Move to Safety
If possible, move to the side of the road so you are not at risk of being hit by oncoming traffic. If your car is not badly damaged, you may want to move the vehicle out of the way as well. Turn on your hazard lights to make your vehicle more visible to other drivers.
Exchange Information With Other Drivers
Next, you will need to exchange information with the other parties involved in the accident. It's best to obtain the following information from each driver involved in the crash:
• Name
• Names of passengers
• Phone number and address if they are willing to provide this information
• Description of the vehicle
• Driver's license
• License plate
• Insurance information
You will need to talk to the other parties involved in the accident in order to obtain this information. However, it's important to keep the conversation short. Do not make the mistake of discussing the accident.

You should not talk about how the accident occurred, who was at fault, or whether or not you are injured. Even a seemingly harmless statement such as "I'm fine" could be taken out of context and used against you in your personal injury claim.
Obtain Contact Information From Witnesses
The other drivers aren't the only parties that you should obtain information from at the scene of the accident. If anyone witnessed the accident, make sure to ask them for their contact information before leaving the scene. This way, your attorney can reach out to them at a later date to talk to them about what they saw.

Like police reports, witness statements can play an important role in proving fault in your personal injury claim. Anyone who witnessed the accident may have seen the other driver acting negligently in the moments leading up to the crash. So if you fail to get a witness's contact information, you may never be able to obtain a statement from them that supports your claim.
Take Photos of the Accident Scene
Use your smartphone to take pictures at the scene of the accident. You should try to photograph:
• All vehicles involved in the accident
• The positioning of the vehicles in the accident
• Interior and exterior damage
• Visible injuries
• Skid marks or debris in the road related to the accident
• Factors that could have contributed to the accident, including potholes, malfunctioning traffic lights, or road construction
Take these photos from various angles and distances to ensure you capture as many details as possible. Photograph anything and everything at the scene. Even if it seems insignificant now, it may be important later.
Seek Medical Attention
If you are severely injured, you should seek emergency medical assistance at the scene of the crash. But if you are not seriously injured, it's strongly recommended that you seek medical attention as soon as possible after leaving the scene of the accident.
This is important for two reasons. First, seeking medical attention can protect your health. Seeing a doctor promptly ensures your injuries are diagnosed and treated before they get worse.

Seeking medical attention can also make it easier to recover compensation for your injuries. The doctor will document your visit, so there is a record that you received medical attention on the same day the accident occurred. This way, the insurance company cannot argue that there is no proof that your injuries were sustained in the accident.
You should seek medical attention even if you don't feel seriously injured. Your body will go into fight-or-flight mode after a crash, which means you will experience a surge of adrenaline. This hormone often masks pain, so you may actually be injured even though you don't feel any pain or discomfort. That's why it's wise to seek medical attention even if you are not exhibiting any signs of a serious injury.
Hire A Personal Injury Attorney
It is in your best interest to seek legal representation from an experienced car accident attorney as soon as possible after a crash. You should always talk to an attorney before talking to an insurance company about the accident. Remember, insurance companies are interested in profits, not people. An insurer's goal is to settle your claim for as little as possible, regardless of the severity of your injuries.
The attorneys at Carlson Meissner Hart & Hayslett are committed to protecting your best interests. We will communicate directly with the insurance company on your behalf to ensure you are fully compensated for your damages. This allows you to focus solely on recovering from your injuries while we focus on recovering the compensation you deserve.