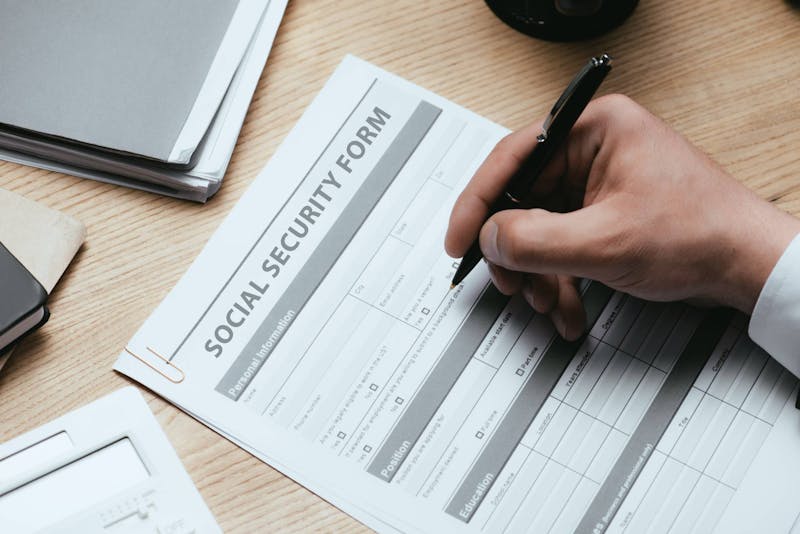 Every SSI enrollee can attest to the hard work they put in to get approval. Many people tend to believe that the monthly payments will continue coming constantly and indefinitely. Finding out that the benefits have been reduced suddenly can be frustrating, and most people don't know how to go about it.
Several reasons might have prompted the SSA to reduce the money you've been receiving monthly. Tampa Bay criminal and injury attorneys can advise on what to do to restore your benefits, if possible. Remember that positive outcomes begin unfolding when you ask questions and seek clarifications.
What Might Have Caused the Reduction in My SSI?
People enrolled in SSI are sometimes subjected to continuous reviews. If they expect your situation to change or improve at a later date, the SSA might schedule a timeframe to conduct the evaluations.

Your SSI checks might reduce if you:
Turn 18 and are evaluated using the adult determination rules
Complete vocational rehabilitation training
Get increased wages
Have a higher Medicare premium
Return to work
Go to prison
Have improved health-wise
Owe money in back taxes or student loans
Took Social Security benefits early
Once you find out why your SSI is less than expected, it could be easier to know the most appropriate action to take.
When Do I Have a Right to Complain?
People with temporary disability benefits can expect a reduction if their health improves. But even if you are on SSI temporarily, the reduction should only happen when your condition has genuinely improved. If that is not the case, you have every right to protest the SSA action.
On the other hand, protected beneficiaries cannot have their SSI checks reviewed and reduced in most instances. You might be protected if you are a veteran and:
Have been receiving benefits for 20 years or more
Are aged 55 or more
Have been receiving benefits in the last five years at the same level
Are 100% disabled
Have a disability that won't improve, for instance, a lost limb
There is likely a clerical error if your protected SSI benefits are reduced. Seasoned social security disability lawyers in Tampa can reach out to SSA and notify them of a possible mistake in awarding benefits. Once it is clarified, they could determine further steps to take and advise you appropriately.
What Happens to My Income While I Wait for a Determination?
Sometimes, the SSA gives notice of upcoming changes in your benefits before it reflects in your checks. For instance, they might tell you that you need to participate in work activities, yet you believe that you should be exempted for medical or other reasons. But as soon as you are notified, it is advisable to request a hearing right away.

Enrollees who get notifications can stop the action before it reflects on the checks. However, they might have to repay the extra income if it is eventually determined that the reduction was justified based on changes in circumstances. Similarly, you can ask for your usual income to be restored even if you weren't notified beforehand.
How Do I Prepare for an Appeal with SSA?
Appealing the SSA decision to reduce your benefits is a great way to have them reinstated. Aggressive social security disability lawyers in Tampa can help you prepare adequately. You must show that your economic and health situation is contrary to what they think it is, and your SSI benefits should not be reduced. Here is what you might produce:
Photo ID
Recent receipt
Doctor's statements
Bills
Pay stubs
Any other information relating to the issue could be instrumental to the case. This includes credible witnesses that can testify and clarify misunderstandings. An experienced lawyer in Tampa can evaluate your case and advise on the most essential pieces of evidence. They can also reach out to SSA on your behalf and fight until they restore the benefits you deserve.
Will I Need a Lawyer?
While a legal representative is not a requirement when appealing such cases, it helps to have one. You need someone that can explain to the agency why their decision about your case is wrong. Their understanding of the procedures might also be an added advantage to your pleadings.
Enrollees can get lawyers at no cost from their local Bar Association, Legal Services Office, or Legal Aid. However, the requirements can be tedious, and you are better off retaining your own social security disability lawyers in Tampa. They could use their knowledge and experience to give you the best possible outcomes.
What Should I Do if the Deductions are Rightful?
If you are financially trapped before 66 or 67, you can apply and receive SSI benefits as early as 62. However, expect to receive a lesser amount than persons that waited to apply at the set age. Similarly, third parties such as the government and your ex-spouse can make a claim against your SSI benefits and reduce what you receive significantly.

If we find out that the reductions are not a clerical mistake or misinterpretation of your medical records, you can take proactive steps to restore your SSI income. For instance, clearing your outstanding debts might ensure that your SSI benefits are not affected. However, you must be careful because certain actions can further impact your benefits.
Attorneys Providing a Voice When You Need it Most
Getting less money than you budgeted for can throw your plans off balance. But when you have a legal expert advocating for your rights, your concerns might be addressed promptly and appropriately. Pursuing a reinstatement alone can be hectic and tedious, especially when you aren't conversant with the procedures.
Our attorneys have been helping enrollees with similar issues for a long time. We can come through for you and fight for what you rightfully deserve. Call our office today, and we will address your SSI issues as soon as possible.