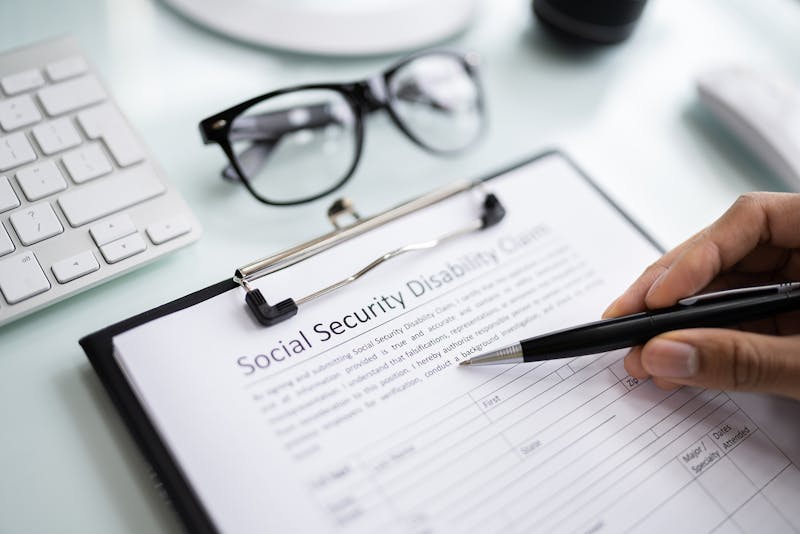 While you don't need to hire an attorney when applying for Social Security Disability benefits, hiring one can make all the difference. Having an experienced Tampa Bay criminal and injury lawyer increases the likelihood that your application will go through.
The law around SSD eligibility is complex and can confuse laymen. Disability attorneys deal with the rules and regulations on an ongoing basis, giving them an edge in supporting your disability claim.
However, whether you hire an SSI attorney through a referral or find them online, it's crucial to ask some questions. The answers you get will guide you on what to expect and tell you the kind of lawyer you're dealing with in your case. Your first consultation is usually the best time to ask these questions.
How Do I Qualify for SSI?
The law requires a claimant to meet the following conditions to qualify for SSI:
They must have a disability
They must be a U.S. citizen or fall into the category of limited exceptions to the citizenship rule
They must fulfill the income and asset requirements of the SSI program
They must file an application
Both children and adults may qualify for SSI.
What Disabilities Does the Supplemental Security Income Cover?
The Social Security Administration establishes the criteria for the type of disabilities that qualify for SSI benefits:
The condition affects your ability to perform work-related activities
The disability has lasted for or is projected to last for more than one year or cause death
You don't make more than $1,260 monthly
The condition either prevents you from performing your past work or meets the strict SSA's list of impairments.
What is the Difference Between Social Security Disability (SSD) and Social Security Insurance (SSI)
The primary difference between SSD and SSI is that SSD is a factor of long-term disability, while SSI depends on age or the type of disability. Apart from this, SSI and SSD are similar on various fronts, both being forms of government assistance.

They help people with disabilities survive by having a source of income. However, each program has a different approach to providing the benefits.
Does Workers' Compensation or Other Disability Benefits Affect My SSD Amount?
The short answer is that workers' compensation will affect your social security benefits. The extent to which they're affected depends on many factors. The Social Security Administration stipulates that the benefits should not be more than 80% of your income before the disability.
Therefore, if your workers' compensation and SSDI are more than 80%, SSA will slash your SSDI benefits to reduce the average. The SSA has a unique formula it uses to calculate the amount of benefits you receive and the extent to which it will be affected by your workers' compensation. For example, a Workers' compensation paid as a lump sum may affect you differently than if you get paid the same amount in monthly payments.
How Long Does It Take to Get My SSI Benefits?
Depending on the circumstances, processing your workers' compensation can take approximately two weeks. However, the process might be longer if you need to talk to a skilled Tampa Social Security Disability attorney. You can enhance your chances of reducing the time it takes by having all the necessary information ready for these professionals.

Additionally, your chances of success will depend on the pain and suffering you'll go through because of the injury. In the case of workplace injuries or emotional distress due to negligence, the process may take a shorter time. Documentation from a doctor, witness accounts, videos, and any other evidence you may have can help expedite the process.
Do You Handle All Levels of Appeal?
If your initial disability application is not approved, you can file an appeal at four levels:
Reconsideration
Administrative hearing
Appeals Council
Federal District Court
While some attorneys handle appeals at all four levels, others won't. It's best to know from the onset if your disability attorney will walk the journey with you through the different appeal levels if you have to. That would go a long way in enhancing your claim's continuity.
How Will You Prepare for My Administrative Hearing?
You can request an administrative hearing if your application at the SSA isn't approved at the initial application and reconsideration levels. At this level, you have an opportunity to explain to the judge how the disability impacts your ability to work. The judge and SSA can also ask you relevant questions at this point.
These hearings are less formal than traditional trials, lacking a jury and witnesses other than what you testify. Nonetheless, they're critical because they impact how much supplemental income you can get. Your Social Security Disability lawyer in Tampa, FL, should meet with you before the hearing date to prepare for the hearing.
Having a chance to practice answering the questions ahead of time can make you less nervous. It'll also reduce the likelihood that you'll say something to hurt your case during the hearing.
Who Will Handle My Case?
In some cases, the attorney you meet during the initial consultation isn't the one who'll ultimately represent you during the hearings. While this is common practice, it can be unsettling, especially if you hired an attorney because you felt comfortable during the case evaluation.

If you'd like a single Tampa Bay criminal and injury lawyer to work with you throughout the entire process, ensure to state this early in your interaction. Some people may not want their case passed to a junior associate.
A Legal Professional Fighting for Your Rights
Having a disability limits the work you can do and the income you can get. It can also lower the quality of life if you don't have a source of income. Fortunately, the Social Security Administration provides Social Security Insurance to help you meet your needs. Filing a claim for disability benefits can be complex and frustrating, but it shouldn't be.
Our Tampa Social Security Disability attorneys can come to your defense to enhance the chances of getting a fair outcome. Don't wait any longer than necessary. Schedule a consultation with us today to protect your right to compensation.