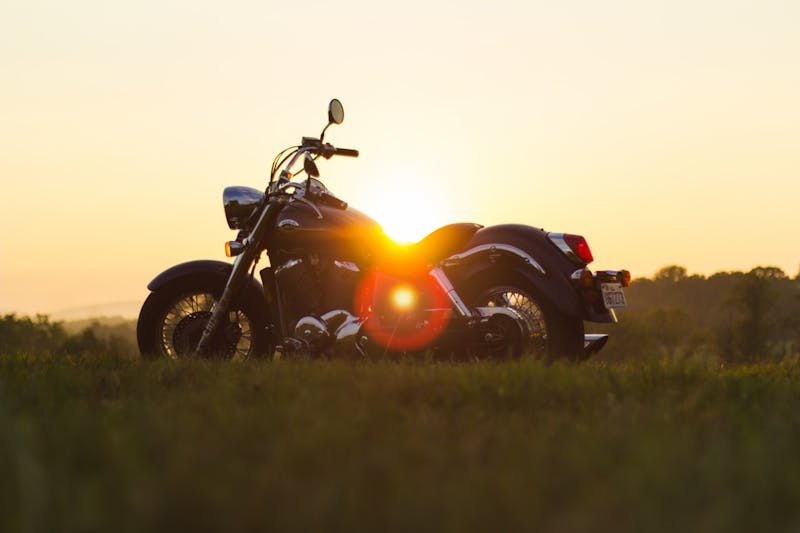 Florida is one of the most popular states for motorcyclists. In fact, there are over 500,000 motorcycles registered in Florida, which is the highest among every other state in the U.S. besides California.
With the warm weather and beautiful scenery in Florida, it's not hard to see why motorcyclists love hitting the open road here. But unfortunately, many motorcyclists are injured or killed in traffic accidents that occur in this state. If you've been injured or lost a loved one in a motorcycle crash, seek legal representation from a Tampa personal injury attorney. But for now, it's important to learn how these accidents occur and who causes them so you can protect yourself.
Are Most Motorcycle Accidents Caused By Other Motorists?
Many people believe that reckless motorcyclists are responsible for most motorcycle accidents that occur in Florida, but that's not the case. In 2013, researchers at University of South Florida's Center for Urban Transportation Research analyzed 10 years of data related to motorcycle accidents in this state.

Researchers concluded that other motorists were at fault for 60% of accidents involving a motorcycle and a four-wheel vehicle. In other words, motorcyclists were only at fault in 40% of collisions involving another vehicle.
Based on this data, it's clear that motorists are often to blame for accidents involving motorcycles.
What Are Some of the Most Common Types of Motorcycle Accidents?
In an accident, motorcyclists are five times more likely to suffer non-fatal injuries than passengers in a car. In addition, motorcyclists are 27 times more likely to suffer fatal injuries than passengers in other vehicles.
The best way to protect yourself as a motorcyclist is learning how accidents occur so you know how to stay safe on the road. A motorcycle accident can occur in many different ways. But some of the most common types of accidents include:
Head-On Collisions
A head-on motorcycle accident occurs when another vehicle strikes the motorcycle from the front. These accidents often occur as a result of a motorist traveling the wrong way down a one way street or veering into another lane and colliding with oncoming traffic.

These accidents often cause fatal injuries, which is why every motorist should be on the lookout for other vehicles that could collide with them head-on.
Left Turn Accidents
Motorcyclists should constantly scan their surroundings to keep an eye out for cars that are preparing to make a left turn. Why? It's estimated that nearly half of all accidents involving a motorcycle and another vehicle occur when a car makes a left turn.
A left turn accident typically occurs when a vehicle crashes into a motorcyclist who is trying to overtake the car, passing the car, or going straight through an intersection. For example, a car that is traveling in the opposite direction from you may try to make a left turn onto a side street in front of you. If they don't see you approaching—or misjudge the distance between their vehicle and your motorcycle—they may collide with you when making this left turn.
Motorists often collide with motorcyclists due to lack of visibility. To avoid these accidents, try to make yourself more visible to other vehicles around you.
Rear-End Accidents
A rear-end car accident is often referred to as a fender bender. But if it involves a motorcycle, a rear-end accident can be deadly. There's nothing protecting motorcyclists from the impact of a rear-end crash, so if a car hits a motorcycle from behind, the force of the collision could send the motorcyclist flying off of their bike.
To protect yourself, try to safely change lanes if you notice that someone is following too closely behind you. If you need to slow down to stop at a red light or stop sign, consider tapping your brakes to activate your brake lights. The flashing lights will grab the attention of the driver behind you, so they will be more likely to notice that you are decelerating.
Lane Changes
Every driver on the road should check their mirrors and blind spots prior to changing lanes. But unfortunately, many drivers don't follow this best practice. If a driver changes lanes without checking their blind spots, they may collide with a motorcyclist in the next lane.

To avoid this type of accident, it's best for motorcyclists to make an effort to stay out of other motorists' blind spots. Try to ride in the front or back of a vehicle rather than to the side of it. If you need to pass a vehicle, do it as quickly as possible to minimize the amount of time you are in the driver's blind spot.
You should also actively look for an escape route that you can use to safely and quickly maneuver away from a car that is moving into your lane.
These are some of the many ways that motorcycle accidents occur here in the state of Florida. If you are involved in a motorcycle crash, seek medical attention right away. Then, reach out to a personal injury attorney with experience representing motorcycle accident victims to discuss your right to compensation for your injuries.
Seek Legal Representation From A Motorcycle Accident Attorney
If you have been injured while riding a motorcycle in Tampa, it's in your best interest to contact a skilled motorcycle accident attorney at Carlson Meissner Hart & Hayslett. Our attorneys have over 125 years of experience helping the injured fight for the compensation they deserve.

We know the devastation that a motorcycle accident can cause, which is why we are committed to helping injured motorcyclists secure every dollar of compensation they are entitled to by law. Let us put our extensive legal resources, experience, and skills to work for you while you focus solely on recovering from your motorcycle accident injuries.
Schedule a free consultation with our team today to learn more about your legal options.