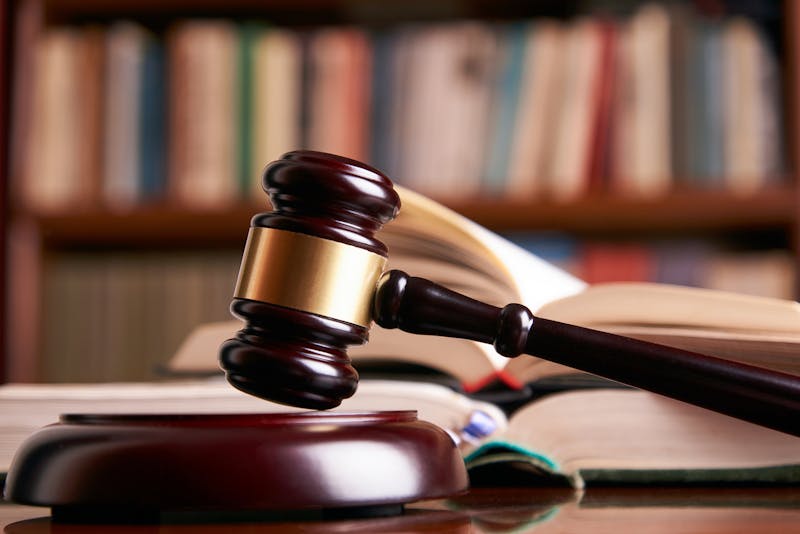 It can happen to anyone. If you've been injured by someone's else's negligence in the Tampa Bay area – by a negligent driver, at your place of work, or in any other accident scenario – arrange to discuss your legal rights and options with a Tampa personal injury attorney.
You'll need to schedule that consultation right away after you've been injured. In all fifty states, in both criminal and civil law, time limits or "statutes of limitations" are set. These deadlines are established to ensure that specific legal actions are taken before too much time has passed.
How Do Statutes of Limitations for Personal Injury Claims Work?
In the civil courts, a statute of limitations is a deadline for bringing personal injury claims and other legal actions. In Florida, if you are injured because another person was negligent, a statute of limitations limits the time you have to initiate a personal injury claim to seek compensation.
If you're injured due to another's negligence, and if you and your attorney agree to proceed with an injury claim, the statute of limitations in Florida gives an injury victim four years from the date the injury happened to bring a legal action and initiate the personal injury process.
But if you're an injured victim of negligence in this state, the wiser move is to put your case in a good injury lawyer's hands at once. Over a period of four years, the evidence in your case may deteriorate or vanish. The memories of the witnesses will fade.
What Are Considered Personal Injuries in Florida?
The sooner your attorney can start working on your case, the better. If you wait four years and try to take action at the last minute, you are not likely to succeed. What injuries are deemed "personal" injuries governed by the four-year statute of limitations? Some examples would be:
injuries sustained in traffic accidentsinjuries sustained using a dangerous or defective consumer productinjuries that happen in trip-and-fall or slip-and fall accidents
Injuries that involve boating mishaps, dog bites, and accidents in swimming pools are also governed by Florida's statute of limitations for personal injury cases.
If a personal injury claim is not filed within the four-year timeframe, a Florida civil court may decline to hear your case, but the law allows for several specific exceptions.
For instance, if a victim of negligence does not discover an injury until well after the incident that caused that injury, the statute of limitations may be extended. In such cases, an injury victim will need an attorney's personalized advice.
Is the Deadline Different for Cases of Medical Malpractice?
Medical malpractice claims are handled differently. A medical malpractice victim in Florida has two years from the date that a malpractice-related injury was discovered or should have been discovered.
However, no lawsuit for medical malpractice may be filed after four years from the date the purported malpractice occurred – with these two exceptions:
Fraud was involved; for example, there was a cover-up of the malpractice incident.The victim was under eight years of age when the incident occurred.
If You Sue the Government
If you are injured by a municipal bus, in a state park, or should you slip on an old carpet and get injured at the public library, can you bring a claim for personal injury against a city, county, or state government or government agency?
Yes. Florida state and local governments usually waive their "sovereign immunity" to allow lawsuits in most situations where an individual or a private-sector business may be sued.
But before you proceed with any lawsuit, the government agency you intend to sue must be notified, along with Florida's Department of Financial Services.
What Are the Deadlines for Claims Against Government Agencies?
An injury victim has three years from the injury date to send a written notification of the intention to sue. No lawsuit may be filed until the agency has 180 days to investigate the complaint, unless the claim is rejected before the 180 days have elapsed.
If you are injured by a local or state government employee or agency in Florida, let a personal injury lawyer help you draft a written notification and offer the additional insights you'll need.
When your notification is received, you may be offered a settlement. Don't accept it before you've discussed the offer with your attorney. In most cases, your attorney will be able to negotiate on your behalf for a more generous settlement.
Under Florida law, the damages available in personal injury proceedings that involve a government employee or agency are capped at $200,000. If the claim is against more than one agency, the cap is $300,000.
If Your Family Suffers a Wrongful Death
Wrongful deaths are far too frequent. They happen in traffic, on the job, and anywhere that someone's negligence causes someone else's death. In a worst-case scenario, you or someone you love could be taken suddenly and abruptly because another person was negligent.
As difficult as it will be at a time of grieving, if you lose a child, a parent, or a spouse because another person was careless, it's important to meet as soon as you can with a wrongful death lawyer who can discuss your family's rights.
The statute of limitations for Florida wrongful death actions is only two years. Exceptions are rare. Wrongful death claims in Florida may only be brought by the personal representative of the decedent's estate.
If no personal representative is designated in the will, a representative will be designated by the court. Wrongful death claims may be pursued on behalf of a decedent's estate and the surviving immediate family members.
The Right Attorney Can Make the Difference
Statutes of limitations are confusing. Florida law establishes a number of exceptions, so determining how much time you have to act in any specific situation can be quite a task.
Every case is different. The injured – and the survivors of wrongful death – need personalized advice. The right Tampa Bay personal injury attorney will address your concerns about Florida's statutes of limitations and fight for the compensation – and the justice – that injury victims need.yeah