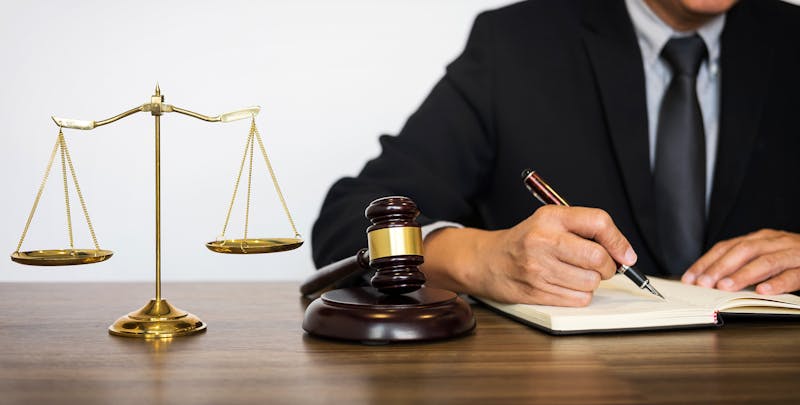 Being arrested and accused of committing any crime is a frightening experience. This is especially true if the crime you are accused of committing is assault with a deadly weapon. If you are convicted of any assault offense, you could face serious legal penalties, including incarceration.
But fortunately, an arrest does not always lead to a conviction. It is possible to beat assault charges—that is, with the help of a Clearwater criminal defense attorney. An attorney can help you aggressively fight your assault charges in order to protect your freedom and your future.
When can you be charged with assault with a deadly weapon? What penalties will you face if you are convicted? What defense strategies can an attorney use to beat your charges? Keep reading to learn the answers to these questions and more.
What Constitutes Assault With A Deadly Weapon in Florida?
There are two types of assault offenses in the state of Florida. The first is called "assault," but it is often referred to as "simple assault."
This crime occurs when someone intentionally and unlawfully uses their words or actions to threaten someone with an act of violence. To be considered an assault, the threat must make the victim fear for their safety. Furthermore, the person who makes the threat must have the apparent ability to carry it out, otherwise it is not considered an assault.
The second—and more serious—assault is crime is "aggravated assault." This crime occurs when someone commits a simple assault either:
With a deadly weapon, but without the intent to kill; or
With an intent to commit a felony.

Because many aggravated assault crimes involve the use of a deadly weapon, this offense is called "assault with a deadly weapon" in many other states.
Assault vs. Battery: What's the Difference?
Many people confuse the crime of assault with the crime of battery, but they are two different crimes. However, it's common for defendants to be charged with both assault and battery, so it's important to understand the difference between these two offenses.

The definition of assault and battery can vary from state-to-state. But in Florida, you do not need to commit an act of violence in order to be charged with assault or aggravated assault in Florida. Assault refers to the crime of threatening an act of violence. If you carry out the threat by physically harming someone, this is the crime of battery, not assault.
What Are the Penalties For Assault With A Deadly Weapon in Florida?
Simple assault is classified as a second degree misdemeanor in the state of Florida. If you are convicted of simple assault, you will face up to 60 days in jail and $500 in fines.

But aggravated assault, or assault with a deadly weapon, is a more serious crime, so the consequences are more severe. Aggravated assault is classified as a third degree felony in Florida. If you are convicted of aggravated assault, you could face up to five years in prison in addition to a maximum $5,000 fine.
How Can An Attorney Fight Assault Charges?
The penalties for an assault or assault with a deadly weapon conviction are severe. The only way to avoid these penalties and protect your freedom is to fight the charges with the help of an aggressive criminal defense attorney.
Defense attorneys rely on a number of different strategies to fight assault charges in the state of Florida. Some of the many defense strategies commonly used in assault cases include:
No "aggravating" factors: An attorney may be able to argue that you did not use a deadly weapon or intend on committing a felony, so you should be charged with simple assault rather than aggravated assault. Simple assault is a misdemeanor crime, whereas aggravating assault is a felony crime, so this would lead to lighter penalties if convicted.
No reasonable fear: The state must show that the victim reasonably feared that the defendant would follow through with the threat. Therefore, the defense may argue that the victim's actions showed that the victim was not in reasonable fear, which means the defendant did not commit assault.
Inability to act: The state must also show that the defendant had the apparent ability to carry out the threat. As a result, the defense may focus on questioning whether the victim truly thought that the defendant could follow through on their threat.
Conditional threat: The state is required to prove that the defendant threatened imminent violence. So if the threat was conditional, such as "I will hurt you if you ever step foot on my property again," this is not assault.
False allegations: This defense strategy involves questioning whether the allegations made by the victim are true.
Self-defense: This strategy involves showing that the defendant made the threat in an effort to defend themselves from potential harm.

This is not an exhaustive list of strategies that can be used to fight your charges. Every assault with a deadly weapon case is unique, which is why the defense strategy that is used to fight assault charges will vary on a case-by-case basis. If you are charged with assault or aggravated assault, an attorney will need to review the details of your case to determine the most appropriate defense strategy to use to fight your charges.
Seek Legal Representation From Our Criminal Defense Attorneys Today
Have you been accused of assaulting someone in Florida? If so, it's in your best interest to seek legal representation from the skilled criminal defense attorneys at Carlson Meissner Hart & Hayslett as soon as possible. With over 125 years of combined legal experience, our attorneys have the resources, skills, and knowledge that it takes to win the most complex criminal cases. We have helped thousands of clients reach the best possible outcome in their criminal cases—now, let us help you.
Contact our law firm today to schedule a free consultation regarding your case.