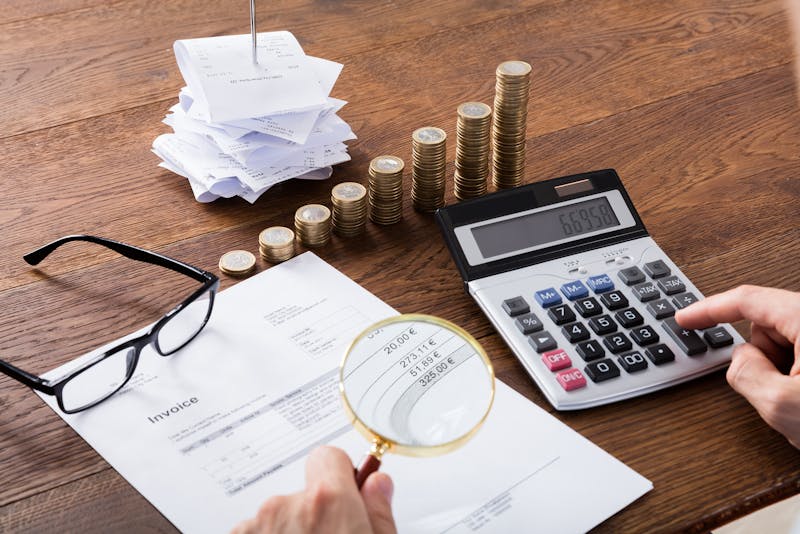 Social Security Disability Insurance (SSDI) is a federal disability insurance program that pays monthly cash benefits to disabled workers and their families. However, it may be difficult to obtain those benefits without the help of a Tampa Social Security disability attorney.
A disabling illness or injury can happen to anyone, at any time, and as we age, the risk of disability increases.
Who is Covered by SSDI? Who Receives Benefits?
Social Security Disability Insurance is an earned benefit that offers vital protection to millions of workers regardless of age. Through payroll tax contributions, almost 156 million workers have SSDI protection in case of a severe, long-lasting or permanent disability.
According to the Social Security Administration (SSA), in 2018, SSDI benefits were paid to almost ten million disabled recipients, and the average age of a disabled worker receiving SSDI benefits that year was 55.
Who Qualifies to Receive SSDI Benefits?
Obtaining SSDI benefits is a complicated process. You must have worked a specified amount of time in jobs covered by Social Security, and you must have a condition that meets the SSA's definition of "disabled." To be precise, applicants for SSDI benefits must be:
Insured for SSDI benefits (they must have worked at least a quarter of their adult life and five of the last ten years)
Suffering from a serious, medically demonstrable mental or physical impairment expected to last twelve or more months or result in death, based on findings from reliable medical sourcesunable to perform any "substantial gainful activity" (meaning, as of 2020, any job that pays $1,260 per month or more for most people, or $2,110 per month or more for blind people)
What is Back Pay?
"SSDI Back Pay" refers to the SSDI benefits that you would have received if your claim had been approved immediately. You receive your accrued back pay once you have been approved for SSDI benefits.
However, most claims for SSDI benefits are rejected – at least once – and are approved only in the appeal process. That makes the SSDI application process lengthy for most applicants. It also means that a typical applicant will need an SSDI attorney to help with the appeal.
Because months can pass – and for a few applicants, years – before an applicant is approved for SSDI benefits, back pay refers to all past due benefits that accrue during the approval and appeal process.
How is the Amount of SSDI Back Pay Determined?
The amount of back pay that an SSDI applicant receives is determined by the date you filed your disability claim and by the date that the SSA decides your disability began (the "established onset date"). The established onset date is determined based on your available medical records.
In many cases, the right SSDI attorney can help you establish a favorable onset date so that you will receive the maximum Back Pay possible.
Back pay owed under SSDI can be received as a lump sum, although exactly when that payment will arrive is a bit unpredictable. You might find your back pay in your bank account before you've been told of your approval for benefits. You may even receive monthly payments first.
Why Are Most Initial Claims for SSDI Rejected?
Back pay can be important for disabled workers because, as mentioned previously, most claims for SSDI benefits are rejected – at least once. Why are most initial applications for SSDI benefits denied? SSDI benefits may be denied if:
Your income exceeds the limit. The SSA is strict about income limits, so if your monthly income is too high, your application for SSDI benefits will be denied.
Your disability is partial or short-term. To qualify for SSDI benefits, the SSA must determine that your disability will last at least twelve months (or result in your death). Many claims are rejected because the applicant's disability is not serious enough.
You do not give the Social Security Administration access to your medical records. Moreover, if the SSA arranges to have you seen by their own doctor, and you fail to appear for a scheduled exam, your SSDI claim will be rejected.
Your disability was caused by substance abuse or sustained during the commission of a felony. The central question is whether the SSA would still approve benefits if you did not have substance abuse issues or did not commit the felony.
Don't Give Up – Get Help Instead
Initial applications for disability benefits are seldom approved. When disabled working people in the Tampa Bay area apply for SSDI benefits, and the initial application is denied, some people just give up.
Those who give up often find themselves filing again in several years and starting from scratch. The much better option is to push forward with an appeal.
Or instead of giving up, others start over immediately with a brand new application for benefits. But a new application is likely to be denied again if nothing has really changed.
If you apply for SSDI benefits with the same evidence of disability, you're likely to get the same response. Immediately after receiving a denial of your first application for SSDI benefits, you should file an appeal with help from the right Tampa Bay Social Security disability attorney.
Is There a Time Limit for Filing an Appeal?
The deadline for filing an appeal is sixty days from the date of your application's denial, but every day you wait is a day that you're not receiving benefits. You also need to act quickly because your Social Security attorney needs as much time as possible to prepare your appeal.
The appeal process for SSDI benefits goes through several stages, so you'll have more than one opportunity to be approved for benefits when you file an appeal after an initial rejection.
If you are a disabled worker and you have not yet applied for Social Security Disability Insurance benefits, speak to a Social Security disability attorney about helping with your initial application.
That's how you can know that your paperwork is accurate and complete, and if the application is rejected, you already have your lawyer on the case. A good attorney's help from the very beginning ensures that, if you qualify, you'll receive your SSDI benefits as quickly as possible.