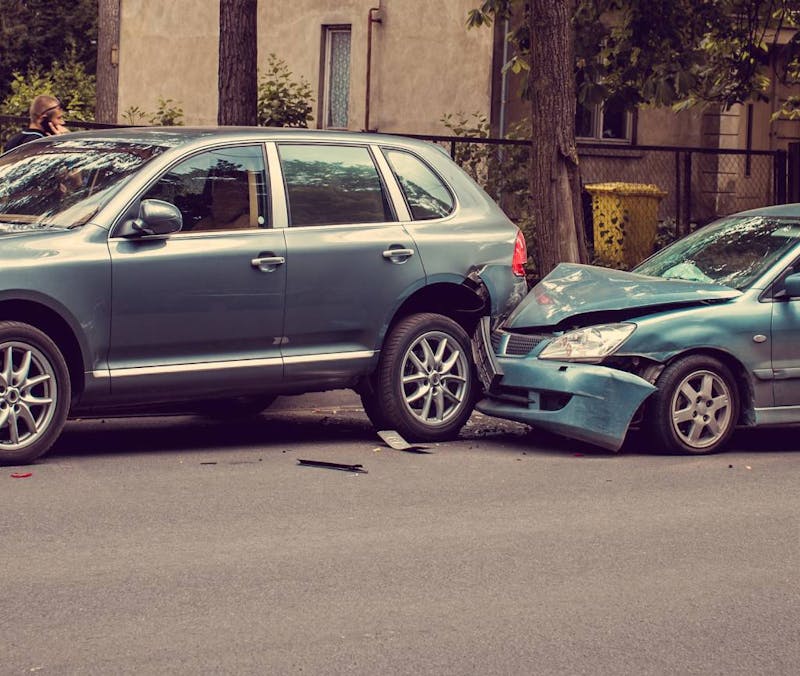 There are twelve no-fault auto insurance states in the United States, and Florida is one of them. The term "no-fault" may confuse some people, who assume that it means that no one can be held liable for a car accident. This isn't how no-fault insurance works. But if you are a driver in Florida, it's important to understand exactly what type of insurance is required, how no-fault insurance works, what it covers, and when it's appropriate to contact a Tampa personal injury attorney after a crash.
What Are Florida's Minimum Auto Insurance Requirements?
Each state has its own minimum auto insurance requirements. In Florida, every driver must have at least $10,000 in personal injury protection (PIP) and $10,000 in property damage liability (PDL) coverage.
What is the No-Fault Insurance System?
PIP insurance is often referred to as no-fault insurance. This is because if you are involved in an accident, your PIP insurance will cover certain damages up to policy limits regardless of who caused the accident.

This no-fault insurance system was established to ensure that car accident victims could quickly get compensation without having to spend time proving that the other party was at fault.
Does PIP Insurance Cover Medical Expenses After A Car Accident?
PIP insurance only covers certain types of damages after a car accident. If you are involved in a crash, your PIP insurance will cover 80% of all necessary and reasonable medical expenses, up to policy limits. For example, if you incur $10,000 of medical expenses while treating your injuries, PIP insurance will cover $8,000 of these expenses.
However, this only applies to medical expenses incurred while treating emergency medical conditions. A condition is considered an emergency if:
It puts the victim's health in serious jeopardy
It seriously impairs a bodily function
It causes the severe dysfunction of any body organ or part
If your injury is not considered an emergency medical condition, PIP insurance will only cover up to $2,500 in medical expenses.

PIP insurance will also only cover medical expenses under the condition that you were treated by a licensed physician, dentist, or hospital. This type of insurance will not cover alternative treatments such as acupuncture or massage therapy.
What Else Does PIP Insurance Cover After A Car Accident in Clearwater?
PIP insurance covers more than just medical expenses. This type of insurance policy will also cover a portion of your lost wages if you are disabled as a result of car accident injuries.
Your insurance company will determine how much income you are losing by looking at your income from the 13 weeks prior to the accident.
PIP insurance will also cover up to $5,000 in death benefits if someone is killed in an accident, regardless of who was at fault.
How Long Will It Take to Resolve A PIP Claim?
You should not have to wait long to receive PIP benefits after a car accident. PIP insurance benefits must be paid within 30 days from the date the insurer was notified of your damages. However, if the insurance company believes that your claim is fraudulent, they may take an additional 60 days to investigate the accident and verify your damages.
Who is Covered By PIP Insurance?
PIP insurance will typically cover a number of parties besides the policyholder. If your car is registered in Florida and you have PIP insurance, your policy will cover:
Your children
Other members of your household
Passengers involved in the accident
Your PIP insurance will provide coverage even if you are injured while you are in someone else's vehicle. For example, if you are involved in a car accident while riding as a passenger in your friend's vehicle, your PIP insurance will cover your damages. Furthermore, if you are hit by a car while riding a bike or walking, your PIP insurance will cover your damages.
What is Florida's PIP 14 Day Rule?
It is important to seek medical attention within 14 days after a car accident in Florida. Why? Florida law states that victims must be seen by a medical professional within 14 days of a crash otherwise they no longer qualify for benefits under their PIP coverage.

If you fail to seek medical treatment within two weeks of the crash, your PIP insurance claim will be denied.
Can You Still File A Personal Injury Lawsuit Against the At-Fault Driver?
If you are seriously injured in a car accident, your damages will exceed the limits of your PIP insurance policy. For this reason, you may be wondering whether or not it is still possible to recover more compensation by filing a personal injury lawsuit against the at-fault driver.

Florida law only allows car accident victims to file a personal injury lawsuit against the at-fault driver if they have suffered serious and permanent injuries. Some examples of injuries that may qualify include:
Traumatic brain injuries
Spinal cord injuries
Paralysis
Amputations
Disfigurement/permanent scarring
If your injury is serious and permanent, you can take legal action against the at-fault party with the help of an attorney. An experienced personal injury attorney can help you file a lawsuit and seek compensation for your additional medical expenses, lost wages, loss of future earning capacity, property damage, loss of consortium, mental anguish, emotional distress, and pain and suffering.
The at-fault party may try to argue that your injuries are not serious enough to justify a personal injury lawsuit. But with the right attorney by your side, you can prove that your injuries are serious and permanent so you can obtain the compensation you deserve.
Contact Our Car Accident Attorneys Immediately After A Crash
If you've been injured in a car accident in Clearwater, it's in your best interest to seek legal representation from an experienced personal injury lawyer at Carlson Meissner Hart & Hayslett as soon as possible. Let us review your case, help you understand your legal options, and guide you through the process of fighting for the compensation you deserve. With our help, you can secure the compensation you are entitled to by law.