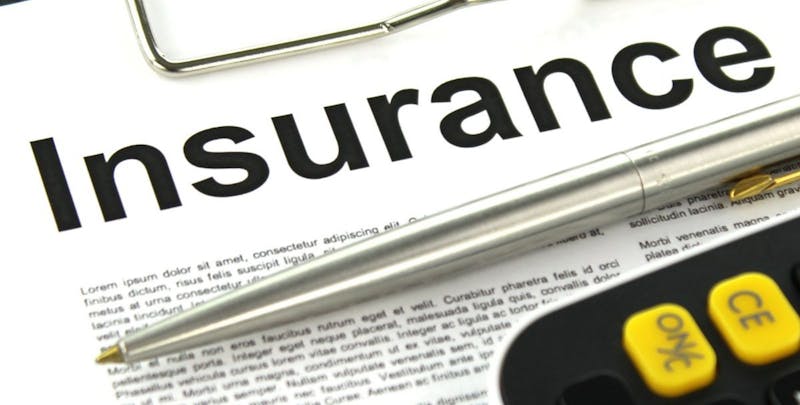 Auto insurance provides protection to drivers. After an accident, auto insurance policies will pay for victims' medical expenses, property damage, and other expenses. But not all auto insurance policies are created equal. There are many different types of auto insurance policies, and if you are a driver in Florida, it's important to be familiar with the various forms of coverage.
What is liability insurance? Is it required in the state of Florida? What will it cover in the event you are involved in an accident? If you've been involved in a car accident, it's best to discuss your legal options with a New Port Richey personal injury attorney right away. But for now, keep reading to learn the answers to these questions and more.
What is Auto Liability Insurance?
If you are found liable for a car accident, which means you caused the accident, auto liability insurance may cover the costs of the victims' damages. There are two main types of auto liability insurance:
Bodily injury liability
Property damage liability
As its name suggests, bodily injury liability insurance will help cover the cost of the victims' medical expenses that they incurred while treating their car accident injuries. Property damage liability insurance, on the other hand, will help cover the cost of repairing damaged property.

This insurance coverage provides financial protection to at-fault drivers. Because the insurance company will help pay for the victims' damages, the at-fault driver will not have to pay as much or anything at all out of their own pocket.
Is Auto Liability Insurance Required in Florida?
The auto insurance requirements vary from state-to-state. The vast majority of states in the U.S. require drivers to carry both bodily injury and property damage liability insurance coverage. But Florida is not one of these states.
Drivers in Florida are only required to carry:
A minimum of $10,000 in personal injury protection (PIP) insurance
A minimum of $10,000 in property damage liability insurance
In other words, every driver in Florida is required to have property damage liability insurance, but not bodily injury liability insurance.
There is one exception to this rule. If a vehicle is registered as a taxi in Florida, the driver must carry PIP, property damage liability, and bodily injury insurance coverage.
Why Isn't Bodily Injury Liability Insurance Required in Florida?
Florida does not require bodily injury liability insurance coverage because it is a no-fault state. Instead of requiring bodily injury liability coverage, the state of Florida requires drivers to carry PIP insurance.

If you are involved in an accident, your PIP insurance will provide coverage regardless of whether or not you were at fault for the crash. This means you won't need to prove liability in order to obtain compensation under your PIP insurance coverage.
How Does PIP Insurance Work After An Accident?
If you have been injured in a car crash, it's important to understand how PIP insurance works so you know what to expect.
Many people incur medical expenses after a car accident. If you have incurred medical expenses while treating car accident injuries, your PIP insurance will cover up to 80% of "necessary and reasonable" medical expenses. These expenses must have been incurred while treating an "emergency medical condition."
The law states that a medical condition is only classified as an emergency if it meets one of the following conditions:
It puts your life in danger
It causes the severe impairment of a bodily function
It causes a body part or organ to seriously disfunction
Medical conditions that do not meet one or more of these requirements are not considered emergencies. PIP insurance will not cover 80% of medical expenses for non-emergency conditions. Instead, only up to $2,500 of medical expenses will be covered.

If you are unable to work as a result of your car accident injuries, PIP insurance will also cover a portion of your lost wages. Your PIP insurance will cover 60% of your lost income.
To obtain this compensation, you must submit a wage and salary verification form to your insurance company that shows your gross wages for the 13 weeks leading up to the accident. The insurance company will use this information to determine your average wages, which will be used to calculate how much you should be compensated for lost wages.
What is the PIP 14 Day Rule in Florida?
Every driver in Florida should be familiar with the PIP 14 day rule. If you have suffered an injury in a car accident, you must seek medical attention within 14 days. Your PIP insurance company will most likely deny your claim if you fail to seek medical attention within 14 days after an accident. This means you will not be entitled to compensation under your PIP insurance coverage.
Can A Car Accident Victim Take Legal Action Against the At-Fault Driver?
Even though Florida is a no-fault state, car accident victims can still take legal action against at-fault drivers. However, this is only an option for victims who have suffered serious, permanent injuries and damages that exceed their PIP insurance policy limits.

In this case, the victim has the right to file a personal injury lawsuit against the at-fault driver to obtain additional compensation for their injuries. Speak to a personal injury attorney after a crash to learn more about your legal options.
Discuss Your Case With Our Personal Injury Attorneys Today
If you have been injured in a car crash caused by a negligent driver, it's in your best interest to seek legal representation as soon as possible. Turn to the trusted personal injury attorneys at Carlson Meissner Hart & Hayslett for legal guidance and advice.
Our team has over 125 years of combined experiencing helping the injured fight for the compensation they deserve. We have successfully won over $115 million in compensation for victims throughout the greater Tampa Bay area. We know what it takes to win, so let us help you reach the best possible outcome in your case.