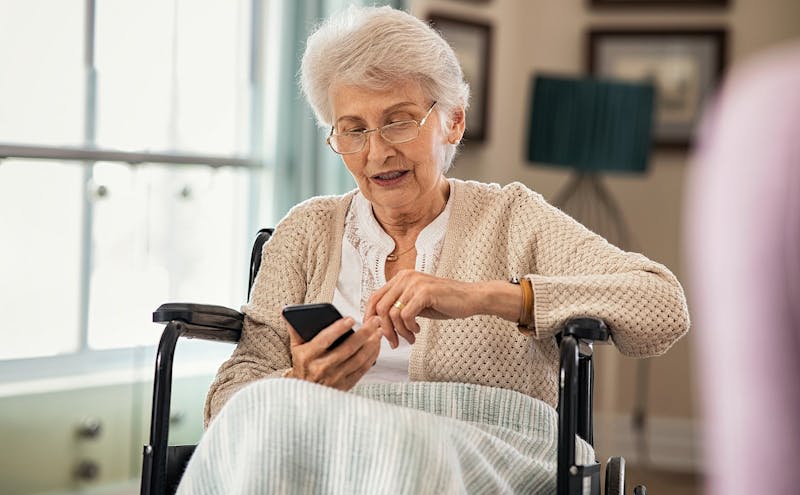 Millions of Americans apply for SSI each year, but about two-thirds (2/3) of them are denied. Some are denied for improperly filling the applications and others for submitting incomplete forms. A few denials are wrongful and could be easily reinstated when you request reconsideration.
Denial can be discouraging, and many people give up on trying again. An appeal offers a chance to fight for better outcomes and get the SSI benefits you deserve. Aggressive Tampa Bay injury attorneys can explain everything you need to know and offer guidance.
When Can I Appeal an SSA Decision?
If you are not happy with the SSA response to your SSI application, you have to appeal within 60 days. The count begins the day you receive notice of denial. However, an additional five (5) days might be allowed to factor in the days possibly taken to mail the response.
Delays past the 60 days deadline don't always mean that you won't be able to file the appeal. You could submit a "good cause" statement and explain the circumstances that led to the late filing of the appeal. For instance, a medical emergency could be a valid reason.

An appeal might be necessary if you believe that:
Your SSI benefits claim was denied incorrectly
The amount granted in SSI benefits is insufficient
You might have gotten an unfavorable response if the SSA finds that:
Your assets exceed the strict criteria
Your household income is too high
You made mistakes in your application
Experienced social security disability lawyers in Tampa can evaluate your previous application to find out why your application might have brought displeasing outcomes. After that, they could build a strategic basis for the appeal.
What Influences an Appeal's Success Rates?
The steps you take after your initial application is denied affects the success rates of your SSI appeal in Florida. Some applicants simply reapply with the same documents and in the same manner. While some get approval the second time, some might not be as lucky. However, getting a legal expert to analyze and identify possible mistakes can make a difference.
Additionally, if you are applying for SSI based on a non-listed condition, your appeal might be denied again and again if you don't apply a careful approach to documentation. You could increase your chances of getting approval by proving to the examiner how and why the condition prevents you from working to your full potential.
How Do Attorneys Help with an SSI Appeal?
While you can handle SSI appeals on your own, you could consider asking for help from expert social security disability lawyers in Tampa. Since they have been doing it for a while, they can navigate it better than a layperson.
For instance, they could:
Analyze your application to see why it was denied
Gather evidence to counter the initial denial
Request a hearing before a JudgeTell you what to expect from the hearing
Represent you in the hearing of the appeal
Argue your case and convince the Judge to overturn the denial and approve your benefits in full
Time is critical in the appeals process. So, as soon as you find out that your application is denied, it is advisable to reach out to an attorney in Tampa. And if they are successful, you could receive back-dated benefits to the date of your original claim.
What Happens if an Appeal is Denied?
If the Judge denies your appeal, skilled social security disability lawyers in Tampa can help you explore other legal options in Florida. You might decide to continue with the appeals process and seek a review with the Appeals Council.

If the Appeals Council doesn't grant approval, you can go further. You could proceed to the Federal Court and plead your case. A seasoned Tampa attorney will walk the appeals journey with you and ensure that you get what you deserve.
What Should I Attach to My Appeal?
Missing documents are some of the top reasons why applications, reconsiderations, and appeals are denied in Florida. You are highly likely to get approval if you provide vital information, such as:
Documentation of work issues encountered because of your disability
Therapies
Medication
Test results
Doctor visits
Updated medical records
Information on any hospitalizations caused by the disability
Notes on any treatment you have undergone or are currently undergoing
Medical imaging such as CT scans and x-rays
Information on age
You could have made a few mistakes or omissions in your applications, but an appeal offers a chance for you to make it right. Whether your application was based on a medical condition, age, or any other situation, an appeal offers a chance for you to be considered again.
How Best Can I Prepare for an Appeal?
It is easy to succeed with your appeal if you take proactive steps to boost its success rates. Once you identify the basis for the denial, you could simply modify it to address the deficiencies in the documentation and application.

If you plan to have a hearing before a judge, you might want to get expert witnesses to testify. You could also submit new pieces of evidence to further support your claim in Florida. Importantly, ensure that you seek the guidance of expert social security disability lawyers in Tampa.
An injury lawyer in Tampa understands the laws that relate to your case and how the justice system works. They also have all the resources needed to build the strongest possible appeal for you in Florida.
Attorneys Fighting for What You Deserve
An SSI appeal can be technical and might not yield results if you don't do it right. In-depth knowledge of the process can prepare you for what is to come. A legal expert can also help you fight for the amount you deserve in Florida. The guidance of a legal expert that has been doing this for a while could be instrumental to your appeal. Speak to us today to discuss how you can begin.