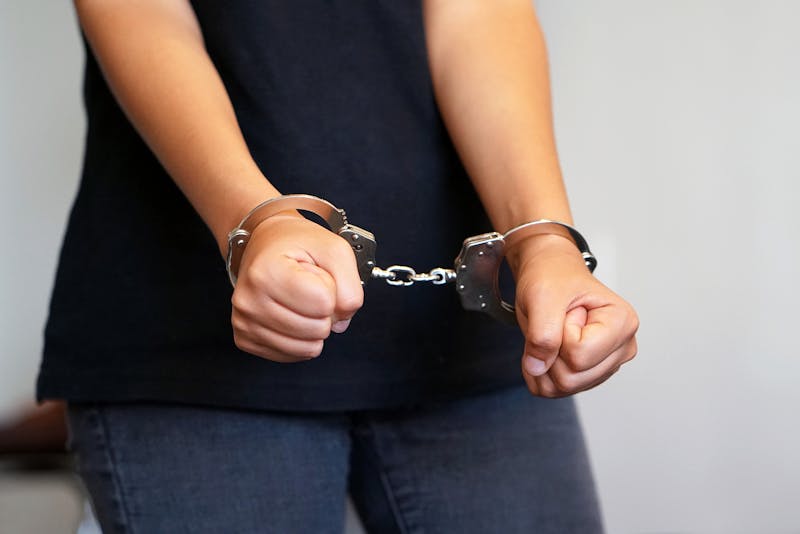 The crime of domestic violence is aggressively prosecuted in the state of Florida. Being accused of this crime can seriously damage your reputation, but the consequences of a conviction are far worse. If you are convicted of domestic violence, you could face potential penalties in both civil and criminal court.
Due to the severity of the consequences, there's no doubt that these criminal charges should not be taken lightly. But what exactly constitutes domestic violence in Florida? When can you be charged with this crime? And how can a Tampa criminal defense attorney help you fight the charges? Here's what you need to know:
What Are the Domestic Violence Laws in Tampa?
The legal definition of domestic violence can vary from state-to-state. In Florida, a number of crimes can fall under the category of domestic violence, including:
Assault
Aggravated Assault
Battery
Aggravated Battery
Sexual Assault
Sexual Battery
Stalking
Aggravated Stalking
Kidnapping
False Imprisonment
Any other criminal offense that results in injury or death of the victim
These criminal acts are not always considered domestic violence. Whether or not one of these crimes is classified as domestic violence will depend on the relationship between the accuser and the accused.
Who Can Commit Domestic Violence?
Florida law states that domestic violence is committed by one "family or household member" against another "family or household member." This means both the accuser and the accused must be family or household members in order for a crime to be considered domestic violence.

In Florida, the law defines "family and household members" as:
Spouses
Former spouses
Family members related by either blood or marriage
People who currently live together as a family
People who have previously lived together as a family
People who are co-parents to a child, regardless of whether or not the parents have been married
If the accused and the accuser are family or household members, the crime becomes domestic violence. For example, if a man assaults his ex-wife, this is considered domestic violence because the accused and accuser are former spouses. But if a man assaults a stranger, it is not domestic violence since there is no relationship between the accused and accuser.
Can A Domestic Violence Conviction Lead to Jail Time?
The court may impose a wide range of penalties on anyone who is convicted of domestic violence in Tampa. One of these penalties may be jail time.
A jail sentence is always a possibility if you are convicted of domestic violence. But in some cases, jail time is not only a possibility, but a mandatory sentence.

Any domestic violence offender who intentionally caused bodily harm to the victim will face mandatory jail time. If this is your first offense, you will face at least 10 days in jail. If you are a repeat offender, you will face a minimum of 15 days for your second offense and 20 days for your third or subsequent offense.
The mandatory jail sentence is even longer for those who intentionally harm their victim in front of a minor child. These offenders can face at least 15 days in jail for their first offense, 20 days in jail for their second offense, and 30 days in jail for their third or subsequent offense.
What Other Penalties Will You Face For A Domestic Violence Conviction?
Jail time isn't the only penalty you will face if you are convicted of domestic violence in Tampa. In addition to jail, the court can impose:
Mandatory completion of community service hours
Probation
Fines
Every domestic violence offender is required to complete a batterers' intervention program as part of their sentence. This program was established to help domestic violence offenders avoid abusive behavior and learn how to develop healthy relationships with their loved ones.

Florida law also requires the court to impose at least one year of probation on anyone who is convicted of domestic violence. You will be required to comply with certain terms and conditions while on probation. If you violate the terms or conditions of your probation, you could face additional legal consequences, including jail time.
The exact penalties you will face for a domestic violence conviction will depend on many factors, including the nature of the crime. For example, the penalties for aggravated assault are more serious than the penalties for assault. If you are charged with domestic violence, it's best to speak to a criminal defense attorney in Tampa to learn more about the potential penalties you could face if convicted.
What Are Domestic Violence Protection Orders?
The victim may ask the court to issue a domestic violence protection order against you. If a protective order is issued, this can negatively impact your life in many ways.
For example, the protection order may require you to immediately vacate the home you share with the victim. You may also be required to avoid making contact with the victim as well as the children you share with the victim. These requirements can completely disrupt your life and harm your relationship with your children.

However, you have no choice but to comply with these terms. If you fail to comply with the terms of a protection order, the court can impose serious penalties for your violation.
Seek Legal Representation From A Domestic Violence Attorney in Tampa
The consequences of a domestic violence conviction can affect you for the rest of your life. If you are being accused of this crime, it's important to aggressively fight the charges with the help of an experienced attorney at Carlson Meissner Hart & Hayslett.
Our team of domestic violence lawyers have over 125 years of combined legal experience, so we know what it takes to clear your name and secure your freedom. Let us fight for you today.