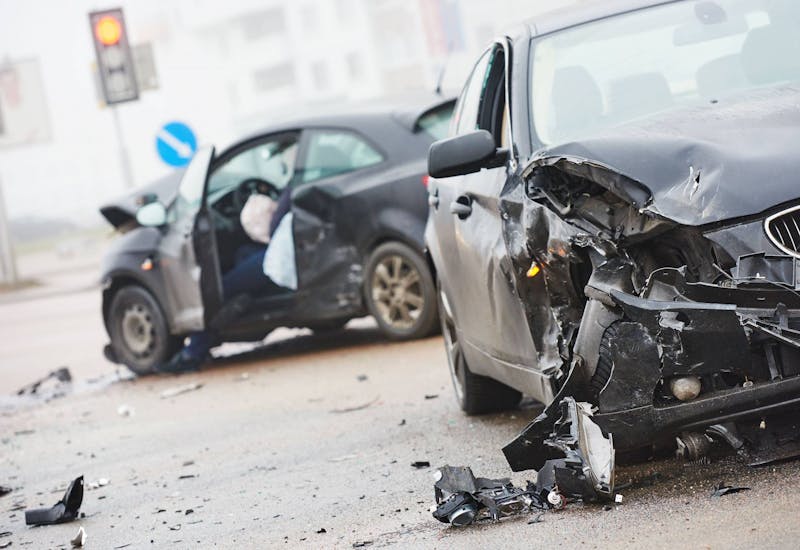 According to the Florida Department of Highway Safety and Motor Vehicles, there were over 400,000 traffic accidents in the state of Florida in 2018. These accidents resulted in over 3,100 fatalities and 255,000 non-fatal injuries. Based on these statistics, it's clear that car accidents are very common in Florida.
If you've been injured in a car crash, seek legal representation from a Tampa personal injury attorney to discuss your right to compensation. But if you haven't been involved in an accident, it's important to understand how these crashes occur so you can do your best to stay safe on the road. Here are some of the most common causes of car accidents in Tampa:
Distracted Driving
Distracted driving is one of the leading causes of traffic accidents in the U.S. Distracted driving is any activity that takes your attention away from the road, so it can take on many forms. Some of the most common types of distracted driving include:
Texting
Talking on the phone
Watching videos
Scrolling through social media apps
Using GPS devices
Eating
Putting on makeup
Reaching for something in the passenger seat or backseat
Talking to passengers

Texting while driving is perhaps the most dangerous form of distracted driving. This is because engaging in this activity can be visually, manually, and cognitively distracting. Reading or sending even a single text can lead to an accident. In fact, it's estimated that drivers take their eyes off of the road for an average of five seconds per text. Within this five seconds, their vehicle may travel the length of a football field.
Drunk Driving
Another common cause of car accidents is drunk driving. Alcohol can affect a driver's reaction time, concentration, alertness, judgment, muscle coordination, and visual and auditory information processing. As a result of these effects, drivers who consume too much alcohol are unable to safely operate a motor vehicle.
Driving while under the influence of alcohol is illegal in all 50 states, but that doesn't stop some drivers from engaging in this dangerous behavior. The National Highway Traffic Safety Administration (NHTSA) reports that one person in the U.S. dies every 50 minutes in a drunk driving traffic accident. Every year, over 10,000 people are killed in drunk driving accidents, and thousands more suffer non-fatal injuries.
Speeding
Speed limits have been established to protect all road users. But many drivers choose to ignore these speed limits when they are running late, frustrated by traffic congestion, or simply unwilling to obey the law. Drivers that choose to speed are not only putting themselves in danger, but endangering everyone else on the road as well.

Speeding contributes to countless traffic accidents every year. In 2018, speeding was responsible for nearly 10,000 traffic fatalities and thousands of other non-fatal injuries. Driving above the speed limit is always risky, but it is even more dangerous under certain circumstances. For example, speeding is especially dangerous in bad weather, construction zones, and poorly lit areas.
Reckless Driving
Reckless driving, also known as aggressive driving, is another common cause of traffic accidents. There are many different types of reckless driving, including:
Changing lanes rapidly
Following other vehicles too closely
Weaving through traffic
Illegally passing another vehicle
Ignoring traffic signs and lights

You can't control how other people drive, but there are certain steps you can take to protect yourself from aggressive drivers. For example, if you see someone weaving in and out of traffic, try to safely move out of their way to ensure they don't collide with your vehicle. If someone is following your vehicle too closely, safely change lanes and allow them to speed ahead of you. Finally, don't be afraid to call the police if someone is acting in a way that puts other road users in danger.
Inexperience
Younger drivers—especially those in their teens—do not have a lot of driving experience. Because they are fairly new to driving, they don't have the knowledge and skills that they need to avoid potentially dangerous situations. This is why inexperience is one of the leading causes of car accidents in the U.S.
For example, a teen driver may not know that they need to slow down and drive more cautiously when it starts to rain. If they continue to drive at the same speed during a bad rainstorm, they could lose control of their vehicle and get into an accident.
Running Red Lights
Every driver is supposed to come to a complete stop at a red traffic light. But some drivers who are in a hurry or frustrated choose to violate this law by running red lights. Unfortunately, if a driver runs a red light, they may collide with another vehicle that is legally passing through the intersection.
Traffic accidents caused by red light running are becoming increasingly common. The AAA Foundation for Traffic Safety found that nearly 1,000 people were killed in these accidents in 2017, which represents a 10-year high in fatalities caused by red light running.

Drivers who run red lights aren't just putting other drivers in danger—they are also endangering the lives of pedestrians and bicyclists. To avoid these accidents, every road user should pay close attention to what other drivers are doing at intersections. Don't ever assume that another driver will comply with the law and come to a stop if the light is red. Instead, wait to see what other drivers do so you can safely travel through the intersection.
Seek Legal Representation From An Experienced Personal Injury Attorney
Have you been injured in a car accident caused by a negligent driver? If so, it's in your best interest to contact the personal injury attorneys at Carlson Meissner Hart & Hayslett to discuss your right to compensation. Our auto accident lawyers have won over $115 million in compensation for the injured in the greater Tampa Bay area. Let us work tirelessly to ensure you are fully compensated for your medical expenses, lost wages, pain and suffering, and more.