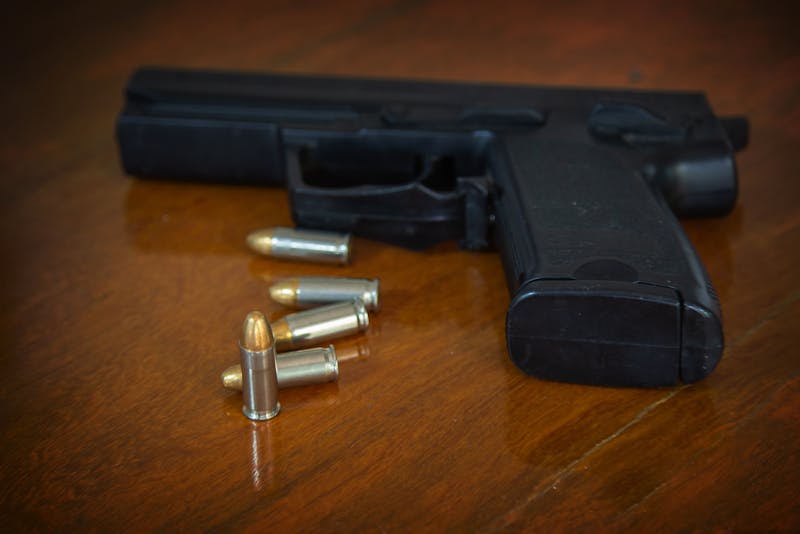 Every state has its own laws that regulate the possession, purchase, sale, and use of firearms. There are fewer restrictions regarding firearms in the state of Florida compared to other states. Nevertheless, there are a number of laws that you must comply with in order to avoid criminal charges.
What gun laws should you know about as a Florida resident? What are the penalties for violating these laws? How can a Tampa criminal defense attorney help if you have been accused of violating one of these laws? Keep reading to learn the answers to these questions and more.
Who is Not Eligible to Purchase or Possess A Firearm?
You must meet certain requirements in order to legally purchase or possess a firearm in the state of Florida. In this state, you are not eligible to purchase or possess a firearm if:
You have been convicted of a felony crime.
You are a fugitive from justice.
You are addicted to or unlawfully using a controlled substance.
You have been adjudicated mentally defective or been involuntarily committed to mental health treatment.
You are an illegal alien.
You have been dishonorably discharged from the U.S. Armed Forces.
You have renounced your citizenship.
You have been convicted of a misdemeanor crime of domestic violence.
You are under indictment for a felony
An active protection order has been issued against you.
You have been adjudicated delinquent of a crime that would have been a felony if committed by an adult.
You have received "Adjudication Withheld" on any felony or misdemeanor crime of domestic violence.
You were recently arrested for a potentially disqualifying crime.
If you meet any of these conditions, you are not legally allowed to purchase a firearm or have one in your possession in Florida.

Anyone who is not eligible to possess a firearm can face criminal charges if they are found with a firearm in their possession. For example, if you are ineligible due to a felony conviction, you could face second degree felony charges for possessing a firearm.
What Are the Concealed Carry Laws in Florida?
On April 3, 2023, Florida Governor Ron DeSantis signed House Bill 543, which allows individuals in Florida to carry concealed firearms they legally own without a permit. This change takes effect on July 1, 2023.
Previously, carrying a concealed firearm in Florida required either a concealed carry permit or secure storage in a locked container. Those with permits could carry concealed firearms under clothing, while those without permits needed to store firearms in locked boxes, filing cabinets, or car glove compartments. Not complying with concealed carry rules was considered disturbing the peace. Carrying without a permit could lead to charges ranging from a first-degree misdemeanor to a third-degree felony, resulting in fines up to $5,000 and a maximum of five years in prison.
The new law eliminates the need for individuals without concealed carry permits to adhere to the previous restrictions and the associated penalties.
This law applies explicitly to concealed firearms and does not permit open carry. It is only applicable to individuals who meet the current concealed carry criteria:
U.S. citizenship

Minimum age of 21

No disqualifying felonies, violence, or drug-related convictions, and no domestic violence misdemeanors
Other factors such as substance abuse history, commitment to a mental institution, or dishonorable military discharge can also disqualify individuals from concealed carry. However, previous prerequisites like approved firearm training and competency demonstration are no longer obligatory.
Does the New Law Change Firearm Purchases?
The eligibility criteria for purchasing a gun remain unchanged. No permit or training is necessary for gun purchases. Existing federal and state laws mandating background checks for firearm purchases still hold. The difference is that the background check and training previously required for a concealed carry permit are now eliminated after buying a firearm.
Florida's limitations on carrying a lawfully owned gun apply to various locations, including:
Police, sheriff, or highway patrol stations

Courthouses, courtrooms, and polling places

Schools or college events unrelated to firearms

School administrative buildings, from elementary to university facilities

Establishments primarily serving alcohol

Locations where federal law prohibits firearms
With the permitless concealed carry law, these current restrictions on carrying firearms in specific places remain unchanged.
School Zone Considerations
The Federal Gun Free School Zones Act bars firearm possession within 1,000 feet of a school, but exceptions exist:
Carrying an unloaded, locked firearm in a container or on a vehicle rack

Holding a concealed carry permit from the school's state, meaning a Florida permit works only within Florida

Possessing a gun on private property, like your home, if within 1,000 feet of a school
Florida's new law could pose challenges, especially around schools. Concealed carry permit holders are currently exempt from federal law, but as Florida removes the permit requirement, its compatibility with the Federal Gun-Free School Zones Act might be questioned.
People can still opt for Florida concealed carry permits despite the new law. While training and application are needed, having a permit has benefits. It ensures compliance with the federal act near schools. Plus, reciprocity with other states often extends to Florida permits. Even though a Florida permit won't be obligatory soon, its lasting advantages deserve consideration.
What Are the Laws Regarding the Use of Firearms in Florida?
There are a number of laws that govern the manner in which firearms can be used in the state of Florida.
For example, it is illegal to knowingly discharge a firearm in a public place. If you fire a gun in public, you will face first degree misdemeanor charges.
It is also illegal for any occupant of a vehicle to fire a gun within 1,000 feet of another person. This crime is a second degree felony, which is punishable by up to 15 years in prison and $10,000 in fines.
You can also face criminal charges for discharging a firearm while under the influence of alcohol or drugs. If you are accused of committing this crime, you could face second degree misdemeanor charges.

Florida also has a law that prohibits the improper exhibition of firearms and other dangerous weapons. This law states that it is illegal to exhibit a firearm or dangerous weapon in a rude, careless, angry, or threatening manner when in the presence of one or more people. If you violate this law, you may be charged with a first degree misdemeanor.
What Are the Open Carry Laws in Florida?
Some states allow the "open carry" of firearms, which means that residents are allowed to openly carry a firearm in public without hiding it from view. But this is illegal in the of state of Florida.
If you are accused of openly carrying a firearm, you could face second degree misdemeanor charges, which are punishable by up to six months in jail and $500 in fines.
What Are the Gun Storage Laws in Florida?
There are also laws that regulate how firearms should be stored by lawful owners. The purpose of this law is to ensure that guns are stored in a safe manner to ensure that minors cannot gain access to them.

If you leave or store a loaded firearm in a place where minors could gain access to the firearm, you must keep the firearm in a securely locked box or container or secure it with a trigger lock. Not safely storing your firearm is a second degree misdemeanor crime if a minor unlawfully gains access to your firearm as a result of your failure to comply with this law.
Seek Legal Representation From A Criminal Defense Attorney Today
Have you been accused of violating one of the many gun laws in the state of Florida? If so, it's in your best interest to seek legal representation from a criminal defense attorney at Carlson Meissner Hart & Hayslett as soon as possible. With over 125 years of combined legal experience, our team of attorneys knows what it takes to reach the best possible outcome in your case.
Let us work tirelessly to fight for your freedom. Take the first step today by contacting our law firm to schedule a free consultation regarding your case.