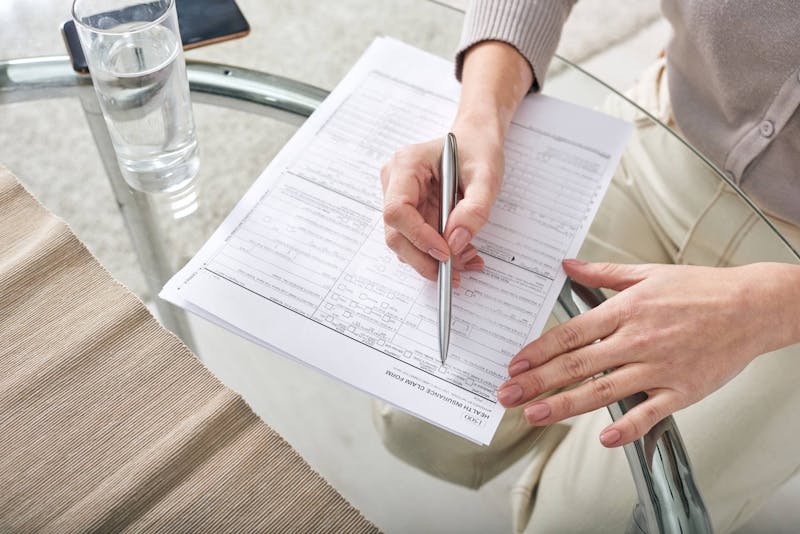 When you apply for Social Security Disability benefits, one of the requirements is to undergo a disability medical exam. This consultative examination is undergone so the SSA can have more information about your condition to better determine whether you qualify for disability benefits.
This medical exam is not supposed to be scary, but it can be very intimidating since it can directly impact whether or not you are approved for benefits. One way that you can make the experience a little easier is to take some time to prepare for the exam mentally.
Our goal today is to help you prepare for your SSD medical exam by looking at some tips for improving the experience. We'll start by first talking about the importance of planning for your SSD medical exam, as well as what steps you can take today in preparation. Following this, we will look at some general tips for improving your SSD medical exam experience. Finally, we'll also discuss some things you should avoid doing before and during your SSD medical exams.
How Do You Plan for an SSD Medical Exam?
One of the best ways to handle your SSD medical exam is to be prepared for it. If you are working with a disability benefits attorney, then you can and should ask them about what to expect. They will be able to inform you about how the process goes and any wrinkles they think you might face.

There are a number of other ways that you can prepare for your SSD medical exam. These will help you to ensure that you only undergo what is necessary, have any information they may want ready, and be prepared for anything that might come up during the exam.
Ways to plan for an SSD medical exam include the following:
Ensuring a Medical Exam is Necessary: Before you get worried too much about a medical exam, it is worth determining if one will even be necessary. You might have already undergone enough medical tests. Some conditions are nearly automatically approved, as well, so if you have one of those conditions, it may not be necessary for further testing.

Making Lists: You may easily be overwhelmed when undergoing an SSD medical exam. One way to ensure that you mention and discuss important points is to make a list of everything that you need to mention or bring up during the medical exam.

Gathering Records: Rather than show up to an SSD medical exam empty-handed, it is recommended that you bring your medical records. Exams and records directly related to your disabling condition are obviously good to bring, but other medical records may be able to offer additional information that helps you.

Preparing Your Lines: The SSA, and any doctor they use, is going to pay close attention to what you tell them regarding your condition. Something you just mention in passing, or something you say because you couldn't think of a better way to word it, could have a detrimental effect on your ability to get disability benefits. It can be worthwhile to practice what you are going to tell the doctor ahead of time, so you can be sure to word it in an appropriate manner.

Checking the Doctor: You should always be aware of which doctor is going to be performing the medical exam. If you have a reason, such as a previous experience with the doctor, then you may request a different medical provider perform the test by preparing an objection in writing.
What Tips Improve your SSD Medical Exam Experience?
While the best way to improve your SSD medical exam experience is to prepare for it properly, there are a few things that you can do to improve the experience once it gets going or on the day of.
Bring a Friend: Bringing a friend to your SSD medical exam may be useful for multiple reasons. For one, the exam may take a lot out of you, and it may not be safe for you to drive home. A friend can act as a designated driver should you be unable to operate a motor vehicle. A friend may also be able to act as a witness for the medical exam. This could be important should there be any problems arising from the exam itself.

Taking Notes: If you can, then you should take notes during the exam. If you are unable to, have a friend take notes for you. Keep notes of what tests or procedures the doctor has you undergo, as well as anything that you talk about.

Focus On the Most Important: Focus attention on the most important and impactful elements of your condition. You might not have a lot of time with the doctor during the exam, so focusing on the most important elements ensures they aren't accidentally missed.
What Should You Avoid Doing Before or During Your SSD Medical Exam?
While most of the tips we looked at are things that you should do, these tips are things that you should avoid doing since they may negatively impact your SSD medical exam.
Panic: Your medical exam may be intimidating, but panic won't get you anywhere. Anxiety is normal, but don't let it prevent you from properly preparing for your exam.

Arrive Late: It is never a good idea to arrive late, as it may result in the exam being rescheduled.

Skip: Skipping your case is never recommended. The SSA has already paid for you to have this examination, so you are only wasting their time and resources when you skip an SSD medical exam.

Lie: It may be tempting to exaggerate your condition in order to make your case more appealing, but this is a terrible idea. If you get caught, then you could be accused of fraud, or worse, and your benefits absolutely will not be approved.
Should I Contact an Attorney?
It can be difficult to get approved for disability benefits. While an attorney won't be able to guarantee approval, the stats show that those who work with an attorney are more likely to be approved upon their first application.

This is because an experienced disability benefits attorney understands what the SSA wants to see, and they use that knowledge to ensure your application looks as attractive as possible. Reach out to an experienced attorney today to learn more about how they can help.