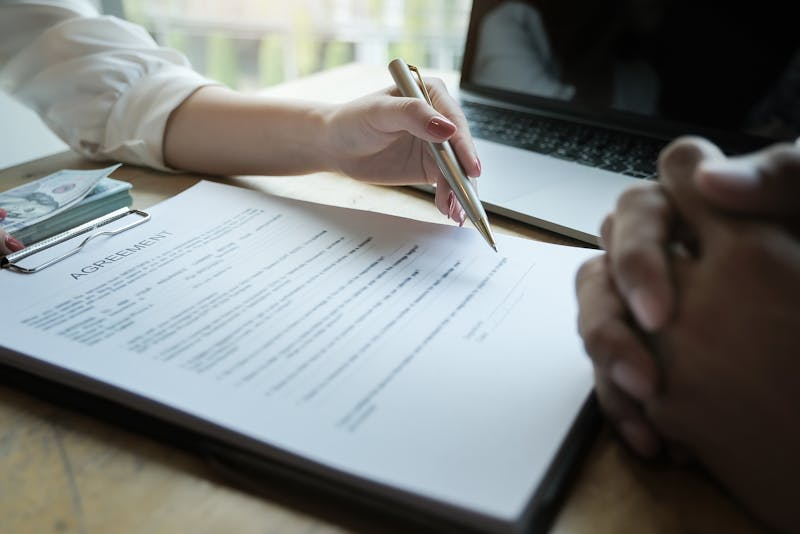 The Social Security Administration (SSA) provides Social Security Disability Insurance (SSDI) benefits to disabled individuals who are unable to work due to their disabilities and who have earned enough work credits to qualify.
It can take months—sometimes even years—to obtain SSDI benefits after submitting your application. This is why if you meet the eligibility requirements, it's important to apply for SSDI benefits as soon as possible. What steps will you need to take to apply for SSDI benefits? Why is it important to work with a Tampa Social Security disability attorney during the application process? Keep reading to learn the answers to these questions and more.
What Are the Different Ways to Apply for SSDI Benefits?
There are several ways to submit your application for SSDI benefits. You can:
Apply online
Apply over the phone
Apply in-person at the Social Security office closest to you
How to Apply For SSDI Benefits Online
To apply for SSDI benefits online, you will need to create a My Social Security account. If you already have an account, log in to begin the application process.
You will need to complete an online disability benefit application and medical release form to apply for SSDI benefits. This may sound simple, but you will need to provide a wealth of information to complete these forms. It's best to start gathering the information you need before beginning the application.
Some of the information you will need to provide during the application process includes:
Date and place of birth
Social Security number
Names, dates of birth, and Social Security numbers for your spouse and/or minor children
Routing number and account number for your personal checking account
Medical treatment information, including where you were treated and the dates you were treated
Medication history
History of medical tests and procedures
Income from the current year and year prior
Employer contact information
Work history, including the type of job, name of employer, and description of job duties performed in each position
Date your disability began to interfere with your ability to work
Detailed description of your current medical conditions
Educational history
Special training or skills acquired
List of other benefits you currently receive, including workers' compensation or welfare
The SSA needs this information to determine if you meet the legal definition of disabled, what type of work you are qualified to perform, and whether or not your disability impacts your ability to work.
Be as descriptive as possible when providing information during the SSDI application process. This is especially important when it comes to describing your work history, educational history, and medical conditions. The more information you can provide, the better.
You will also need to submit certain documents during the application process, including:
Birth certificate
Proof of citizenship
Military discharge paperwork, if applicable
Tax returns
Medical records
Paystubs
The SSA will notify you to confirm that your online application has been received. Then, the SSA will begin the process of reviewing your application. You will be contacted if the SSA needs additional information regarding your medical condition in order to process your application.
You will be notified by mail regarding the SSA's decision to approve or deny your claim for SSDI benefits.
How to Apply For SSDI Benefits Over the Phone or In-Person
If you want to apply for benefits over the phone or in-person, call the SSA's toll-free number, 1-800-772-1213. Calling this number will put you in touch with an SSA representative who can schedule an appointment for you to submit your application either over the phone or at a local SSA office.
Once your appointment has been scheduled, it's important to start gathering the information you will need to provide to the SSA during the application process. You will need to provide the same information regardless of whether your application is submitted online, over the phone, or in person. You should still attend your appointment even if you are not able to gather all of the necessary information in time.
You should also complete the Medical and Job Worksheet prior to your phone or in-person appointment with the SSA. To complete this form, you will need to provide information regarding your current medical conditions and medical history. For example, you will be asked to write down each medication you currently take, why you take it, and who prescribed it to you. You will also be asked to write down a list of medical tests that have been performed on you, the provider who ordered each test, and the date the test was performed.
Completing this form will make it easier for you to organize this important information prior to your appointment. Be sure to bring this completed worksheet to your appointment or have it nearby during your phone appointment so you can reference this information. Fill out as much as you can—you should bring it with you even if it is not complete.
The SSA will begin to review your application as soon as all of the necessary information has been submitted. If additional information is needed, the SSA will reach out to you. Once the SSA has reached a decision, you will be notified via mail.
Seek Legal Representation From An Experienced SSDI Attorney
It's not easy to get approved for SSDI benefits, which is why it's so important to work with an experienced Social Security disability attorney throughout the application process. The attorneys at Carlson Meissner Hart & Hayslett have successfully won over $50 million in disability benefits for clients in the greater Tampa Bay area. These results make it clear that we know what it takes to win for our clients. Let us put our extensive resources and legal knowledge to work for you.
If you are disabled, call our law firm today to schedule a free consultation regarding your case.