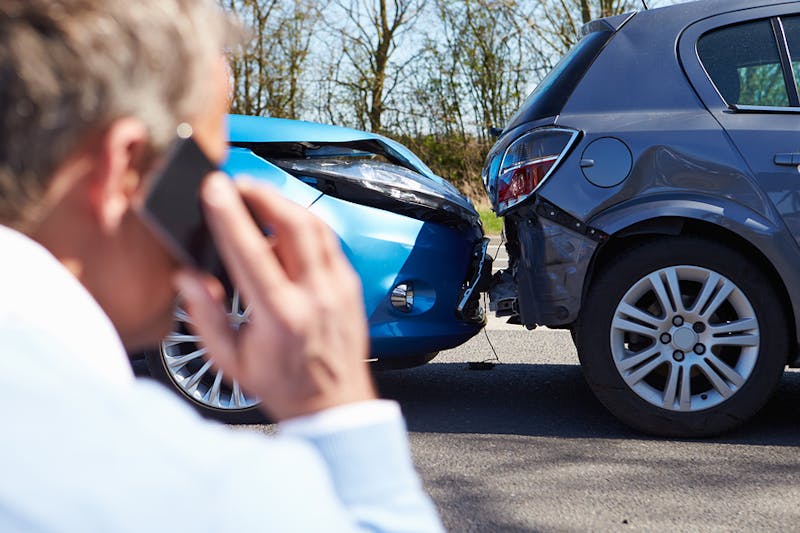 Thousands of people are injured in car accidents in the state of Florida every year. If you're involved in a car accident, your ability to recover compensation for your injuries will hinge on whether or not you can prove fault. This is because the at-fault party may be responsible for compensating you for your medical expenses, lost wages, pain and suffering, and more.
Proving fault is challenging, which is why it's best to turn to a Tampa personal injury attorney for help with your case. But for now, it's important to understand what needs to be done in order to prove liability and win the compensation you deserve.
When Will You Need to Prove Fault In A Florida Car Accident Claim?
Florida is a no-fault accident state, so you may wonder why it's even necessary to prove fault for a car accident.
Auto accident victims typically file a claim with their own personal injury protection (PIP) insurance policy first. But this policy will only cover so much, and victims who have suffered severe injuries will need additional compensation for their medical expenses, lost wages, and pain and suffering.

If you have suffered a permanent injury or disfigurement as a result of the crash, you may be able to obtain additional compensation from the at-fault party's insurance company once you have exhausted your PIP insurance coverage.
But the at-fault party's insurance company will not write you a check unless you are able to prove that their policyholder was truly at fault for the accident. That's why proving fault is so important in these cases.
What Do You Need to Prove to Win Your Car Accident Case?
To establish liability, you must be able to prove these four elements:
Duty of care: The defendant owed the plaintiff a duty of care, which means the defendant had a legal obligation to act responsibly and reasonably in order to protect the plaintiff from harm. Every driver on the road is legally obligated to act in this manner.
Breach: The defendant breached their legal duty by failing to act in a reasonable or responsible manner.
Causation: The car accident occurred as a result of the defendant's decision to breach their duty of care. In other words, the defendant caused the crash by acting unreasonable or irresponsible.
Damages: The plaintiff was involved in the crash and suffered damages as a result of their involvement.
If you can prove all four of these elements, you have established liability, which means you have shown that the defendant is legally responsible for compensating you for your injuries.
For example, say you were involved in an accident that occurred while you were driving through a green light at an intersection. You were hit by a driver who was running a red light. The driver owed you a legal duty of care since you were both road users at the time of the crash.
Reasonable drivers should comply with all traffic laws, so the driver acted unreasonably by running the red light, which means he breached his legal duty. The accident occurred as a result of this breach since you were hit while the driver was running the red light. If you were injured in the crash, the driver is legally liable to compensate you.
What Types of Evidence Can Be Used to Prove Fault?
There are many different types of evidence that may be used to prove fault in a car accident case, including:
Police report: The police report may contain information regarding how the accident occurred and how each driver contributed to the cause of the crash.
Medical records: Your medical records will provide proof of the severity and nature of your injuries. The dates of your treatment can be used to confirm that you sustained the injuries in the crash.
Witness statements: Testimony from people who saw the crash may also be used as evidence in your case. For example, these witnesses may testify that the defendant was texting, speeding, violating a traffic law, or driving recklessly in the moments leading up to the crash.
Photographs: Pictures taken at the scene of the accident can also be used as evidence in your case. These photographs may show the positioning of the vehicles, debris in the road, nearby intersections, and other valuable information that can be used to piece together exactly what happened.
Expert witness testimony: Medical experts or accident reconstruction experts may need to testify to support your claim. A medical expert can explain how your injuries occurred in the crash, why they are so severe, why certain treatments were needed, and how your injuries will affect you in the future. An accident reconstruction expert can recreate the events leading up to the accident and explain how they believe the accident occurred and why the evidence points to the defendant being responsible for the crash.

Don't attempt to gather and analyze this evidence on your own—let an attorney handle your claim on your behalf. Your attorney will conduct a thorough investigation into the accident to gather the evidence that you need to prove liability. Then, your attorney can begin aggressively negotiating with the at-fault party's insurance company to ensure you are fully compensated for your injuries.
Seek Legal Representation From Our Car Accident Attorneys
Recovering the compensation you deserve for your car accident injuries is not easy, which is why you shouldn't face this challenge alone. Instead, turn to the experienced car accident attorneys at Carlson Meissner Hart & Hayslett for help.

Our attorneys have over 125 years of combined legal experience, so we know what it takes to prove liability and recover compensation for our clients. In fact, we have successfully won over $115 million in compensation for the injured.
If you've been injured in a car accident, contact our law office to schedule a free consultation regarding your case.