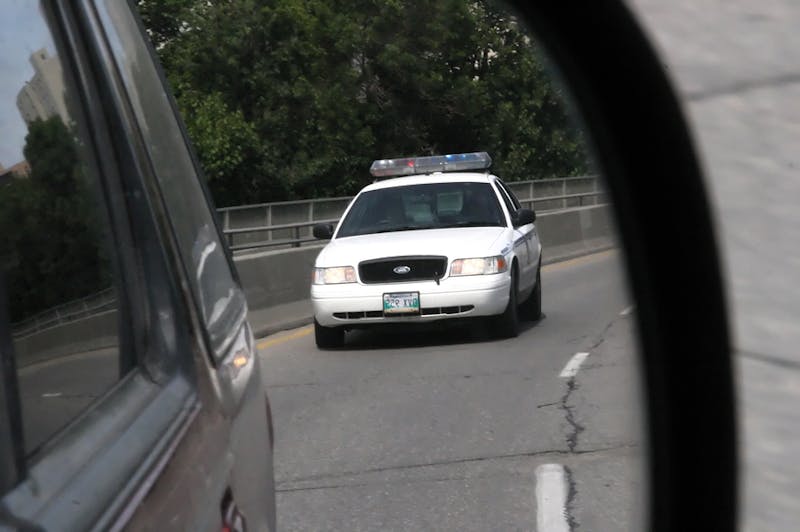 Probation and parole sound a lot alike, so many people use these two terms interchangeably. There are some similarities between probation and parole, but the fact is that they are two very different things. If you are facing criminal charges, a Tampa criminal defense attorney can help you understand how probation or parole may play a role in your case. But for now, it's important to understand the difference between these two terms.
What is Probation?
Probation is imposed by the court as part of an offender's sentence. Offenders who are sentenced to probation are under supervision and must comply with certain terms and conditions in order to avoid legal consequences.

Probation is typically considered an alternative to jail time because it allows the offender to serve their sentence in their community rather than in jail. But in some cases, the court may impose a short jail sentence followed by a period of probation.
What is Parole?
Parole, on the other hand, is the early release of a prisoner. Parole is not granted unless the offender has exhibited good behavior in prison, has completed a certain percentage of their sentence, and has shown that they will not continue to engage in criminal activity after returning to the community.
If an offender is granted parole, they are given the opportunity to serve the rest of their sentence in the community rather than behind bars.
Like probation, parole is supervised, and parolees must comply with certain terms and conditions to avoid legal consequences.
Who is Eligible For Probation?
You may be sentenced to probation if you are convicted of a misdemeanor or felony in the state of Florida. The judge presiding over your case will get to determine your sentence, so they will ultimately decide if probation is an appropriate sentence for the crime you have committed.

The judge will consider a number of factors when determining whether or not to sentence you to probation, including:
The nature and severity of your crime
Your prior criminal record
Whether or not you have shown remorse
After considering these factors, the judge will decide if probation is a good fit for you.
Who is Eligible For Parole?
Parole is rarely granted in the state of Florida. Legislation that was passed in 1983 abolished parole for all offenders who committed crimes on or after October 1, 1983. This means you are only eligible for parole in Tampa if you committed a crime prior to October 1, 1983.
There are several exceptions to this rule, though. You will also be eligible for parole if you meet one of the following conditions:
You committed a first-degree murder, felony murder, or a crime involving a destructive device before May 25, 1994.
You committed any other capital felony prior to October 1, 1995.You committed a continuing criminal enterprise before June 17, 1993.
You committed the murder of a law enforcement officer before January 1, 1990
.You committed the murder of a judge or justice before October 1, 1990.
You committed a felony before October 1, 1983 or you committed a felony prior to July 1, 1984 and elected to be sentenced outside of the sentencing guidelines.
Because of these strict eligibility requirements, very few inmates are released on parole in Florida.
What Are the Conditions of Probation and Parole?
Both probationers and parolees must comply with certain terms and conditions while on probation or parole.

The terms and conditions may vary on a case-by-case basis, but in general, probationers and parolees may be required to:
Submit to random drug testing
Meet with a probation or parole officer on a regular basis
Seek permission from the probation or parole officer before leaving a certain geographical area
Maintain employment
Avoid contact with people who are engaged in criminal activity
Avoid engaging in criminal activity
Attend drug and alcohol counseling or education courses
Notify your parole or probation officer of changes in residence or employment
Not have any firearms in your possession
These are some of the many terms and conditions that may be imposed on probationers and parolees in Tampa.
What Happens If You Violate the Conditions of Probation or Parole?
Parole and probation are not rights, but rather privileges. If you have the privilege of being granted parole or probation, you must comply with the terms and conditions of your sentence. If you fail to do so, you can face serious consequences.
If you violate the conditions of parole, your parole may be revoked, which means you will be sent back to prison to serve the remainder of your sentence.
If you violate the conditions of probation, a violation of probation (VOP) hearing will be scheduled. During this hearing, the prosecutor has to prove "by a preponderance of evidence" that you violated the terms of your probation. "By a preponderance of evidence" is a low legal standard that only requires the prosecution to prove that you more likely than not violated your probation.

If it is determined that a violation did occur at your VOP hearing, the judge may decide to extend the length of your probation, modify the terms, or revoke your probation altogether. If your probation is revoked, you will have to serve time in jail or prison.
The consequences of a parole or probation violation are serious, which is why you should always seek legal representation from a criminal defense attorney if you are accused of this offense.
Seek Legal Representation From A Criminal Defense Attorney in Tampa
If you have been charged with a crime, it's in your best interest to seek legal representation from a skilled criminal defense attorney in Tampa. The stakes are high in every criminal case, so you need to fight your charges in order to protect your freedom and your future. Don't face this challenge alone—turn to the attorneys at Carlson Meissner Hart & Hayslett for help. Our attorneys, who have over 125 years of combined legal experience, will aggressively protect your rights and fight to reach the best possible outcome in your case.