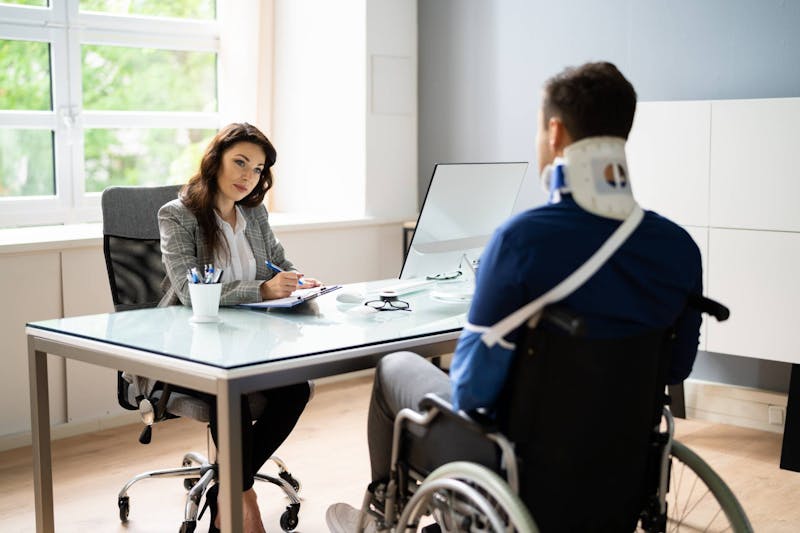 One of the first things that come to mind when thinking about worker's compensation is coverage for when someone gets hurt after a job-related accident. But what happens if your work activities cause you to develop an illness or become temporarily or permanently sick? Our Spring Hill, FL workers compensation attorneys explain what Florida law says about occupational diseases, and what you need to do if you have become sick because of your job activities or environment.
What Is an Occupational Disease?
Florida law defines an occupational disease as a disease "due to causes and conditions (…) characteristic of and peculiar to a particular trade, occupation, process, or employment". Any other illnesses considered ordinary and to which the general public is exposed are not considered occupational unless it has a higher incidence in a particular trade, occupation, process, or employment than for the general public.
It goes on to specify that an occupational disease means only a disease for which there are epidemiological studies showing that exposure to the specific substance involved, at the levels to which the employee was exposed, may cause the precise disease sustained by the employee. In plain terms, it is a condition caused by the environment an employee may be exposed to (chemicals, extreme temperatures, etc) or due to repeated or strenuous movements (lifting, bending, using arms/hands, lifting weights, etc). Examples of common occupational diseases are carpal tunnel syndrome, chronic obstructive pulmonary disease (COPD), tendonitis, and hearing loss.
What Kinds of Occupational Diseases Are Covered by Florida Workers Compensation Law?
Florida law requires employers to cover occupational diseases directly resulting from the nature of the employment, i.e., the occupation in which the employee was engaged brings a higher incidence of a particular hazard or risk of disease than most other occupations.

To qualify for workers comp, the employee must show enough medical evidence (such as physical examination findings and diagnostic testing) to demonstrate that the nature of their employment was the major contributing cause to the disease.
Are There Any Occupational Diseases Not Covered by Workers' Comp?
Most diseases that can be directly linked to job activities or an employee's work environment can be covered by workers' compensation, as long as enough medical evidence is presented to support the claim. There are, however, some exceptions prescribed by law:
Employees who misrepresent themselves in writing, claiming they had not previously been disabled, laid off, or compensated in damages or in any other way as a result of an existing occupational disease.
Employees who had a previous health condition or disease unrelated to their job activities and whose medical condition was aggravated by an occupational disease will only be compensated if the occupational disease is the major contributing cause of the injury, and may be subject to a reduction in payments.
Any employee who previously suffered from tuberculosis and had their condition aggravated or ended up dying after being employed at a state tuberculosis hospital by the Department of Health.
If you are unsure whether your occupational disease is covered under workers' compensation law, consult a workers' compensation attorney.
How Can I Prove an Occupational Disease and Initiate a Claim?
Florida treats occupational diseases the same way it would treat any job-related accident; however, the worker that became ill bears the burden of proving that their condition was largely a result of their work conditions or tasks. This can be done through written medical reports, diagnostic exams, and other medical evidence.

Steps for initiating a workers comp claim for an occupational disease are similar to those for an injury – workers need to report their disease within 30 days of being diagnosed. Be ready to provide medical evidence to support your claim. If you need assistance, contact the Spring Hill worker compensation attorneys at Carson, Meissner, Hart & Hayslett for a free case analysis to see how we can help.