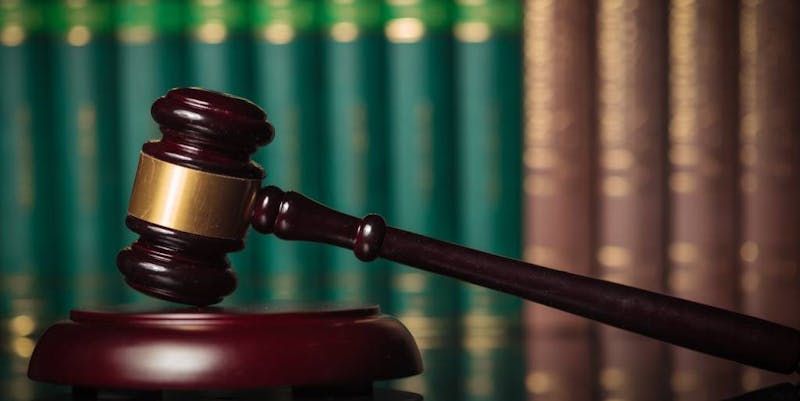 While you do not legally need a lawyer to file a personal injury claim, there are many reasons to consider doing so. In addition to the knowledge that a personal injury lawyer has regarding state laws, they can also remove some of the stress of dealing with a lawsuit following an injury. Additionally, Florida law requires that you follow certain steps to file a personal injury lawsuit and missing any of these important steps, or the strict statute of limitations, can lead to an ineligible claim.
What Is a Personal Injury Case?
A personal injury case is a lawsuit that arises following an injury for which someone else is responsible. A personal injury might include any of the following:
Slip and fall

Auto accident

Truck accident

Pedestrian accident

Work-related incident

Dog bite

Medical malpractice

Defective products
Each type of injury has different laws regarding the type of damages you can file for and its requirements. For example, Florida is a no-fault auto insurance state, which means that you would first seek compensation for damages in a car accident from your insurance provider. However, if your injuries exceed your insurance policy and another driver was to blame, then we may be able to seek compensation through a third-party personal injury claim.

These complexities are why it is so essential to work with a knowledgeable personal injury lawyer. If another person's negligence caused you pain due to an injury, then it is only right that they cover your costs.
Our personal injury lawyers will work to demonstrate the four important elements of personal injury in Florida. We will determine that the responsible individual owed you a legal duty of care at the time of the accident. They acted in a way that breached that duty of care, that their negligence was directly responsible for your injuries, and that there were actual damages present that deserve compensation.
What Happens If I am Partial to Blame?
In any accident, it is possible for more than one party to be at fault. Fortunately, Florida follows comparative negligence laws. This means that you can collect compensation, even if you were partially to blame. However, in this case, it is important that we demonstrate how the other party holds the primary responsibility. The amount that you receive in compensation is reduced by the percentage that you are at fault.

Our lawyers will build your case through evidence like medical records, income statements, photographs, and videos. We will also call on expert witnesses to speak to the expected standard of care that you should receive and how it deviated from the care that you did receive.
How Much Will I Receive in a Personal Injury Case?
There is no set amount of compensation that you can expect to receive through a personal injury case. It is important to work with a lawyer that will consider all the economic and non-economic costs that are a part of your case.

Many personal injury cases are settled outside of court. This means that the responsible party may offer you a settlement amount to avoid going to trial. A settlement offer can cut legal costs and time spent in court, so many people prefer it. However, it is important that the settlement offer appropriately covers your damages. If you do not agree to any settlement offer, then we will prepare your case for trial.
What Costs Can I Include in My Personal Injury Case?
The state of Florida allows the recovery of both economic and non-economic damages. This includes:
Emergency medical costs

Anticipated medical costs

Lost wages and work benefits

Diminished earning capacity

Childcare costs

Rehabilitative costs

Property damages

Pain and suffering
It is crucial that your personal injury lawyer demonstrates not only the costs that you have incurred due to the accident but also the costs that you are likely to experience.
What Will My Personal Injury Lawyer Do?
Hiring a Florida personal injury lawyer can be invaluable to your case. These are just a few things that your lawyer can help you with:
Initial consultation: The initial consultation allows you to meet your personal injury lawyer and ask any questions that you might have.

Manage communications: Managing communications can be overwhelming following an accident. Your lawyer will protect your rights and handle some of these burdens.

Collect evidence: Building your case requires that we collect evidence. Your lawyer will track down important documents that will help with your case.

File paperwork: Your personal injury lawyer will also ensure that court documents and filings are submitted.

Keep within the statute of limitations: The state of Florida requires that you file your personal injury case within four years from the date of the accident. Your lawyer will ensure that we meet these important due dates.

Value your injury case: A single injury can lead to many life-changing costs. Your personal injury lawyer will help you value your damages.
You shouldn't have to deal with the logistics or stress of a personal injury case while you focus on your recovery. The process can also feel overwhelming and confusing, and having the right lawyer to walk you through each step can be helpful. It is also important to note that our work doesn't stop once you have won your case.

Simply winning a case does not provide you with the money that you need to recover if the responsible party takes a long time to pay. If the responsible person ignores orders to pay, then we will pursue compensation on your behalf. We know how important your payout is to your recovery.
You don't have to navigate Florida's personal injury laws on your own. With the guidance of a knowledgeable Florida personal injury lawyer, you can fight for the compensation you deserve.