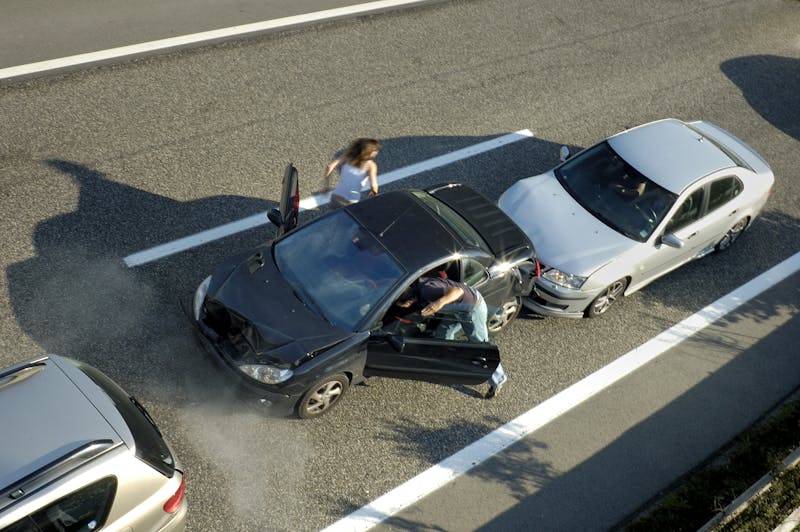 The first thing you need to do after a car accident is to contact your insurance company. If another driver was at fault (or even if you were), the insurance company will want you to provide a statement of exactly what occurred. The other party's insurance company may also ask you for the same thing. Your personal injury attorney should absolutely advise you against doing so.
Even the most innocuous statement to the insurance companies may give them the reasons they need to deny any claim you may make. Your lawyer will protect you from doing, or saying, anything that may compromise your right to file a claim or receive compensation in the days ahead.

There are no Florida laws or regulations that require you to consult an attorney after an accident. However, your personal injury attorney will make sure, right from the start, that you do and say the proper things for you to file for compensation or damages.
Accidents today can cause mild to serious injury. These injuries may require long-term care, result in a permanent disability, make you unable to work, and usually require specialized, expensive medical care. If the injuries are such that you may permanently be unable to work, you and your family will require a settlement to continue your lives reasonably in the future.
If you are injured, you may try to work directly with the at-fault driver's insurance company. The hard fact to digest is that the insurance companies simply do not care about you or your family's well-being. You probably will have a very difficult time getting paid, and all they want to do is limit their liability. Yes, they may offer you a token settlement, which won't be near to what you may need to recover or even support yourself. They will make sure, however, that you will sign an agreement that will deny you your right to seek ANY further compensation.
With your attorneys fighting for you, you will be assured of getting the needed and deserved compensation so that your recovery, living, and medical expenses are ALL completely covered.
Can I Sue for a Car Accident in Florida, and How Long to I Have to Do So?
Florida does not give you forever to file a lawsuit stemming from your vehicle accident. There is a firm four-year statute of limitations on negligence lawsuits. If anyone died in the accident, you have only two years to file a wrongful death lawsuit.
According to Florida Statute 627.736, you have 14 days to see a doctor after an accident. If you fail to seek medical treatment for your auto accident injuries, the insurance company will almost certainly deny your accident claim. An auto accident lawyer can help you recover the benefits you need. A competent personal injury attorney, providing a voice for those who need it most, knows all the rules and regulations involved. They will make sure your case is handled in a timely and caring manner. You, your family, and your overall well-being demand that you get the compensation needed for your future success.
Medical and other bills may pile up quickly, and all need to be paid for so that you recover as fast as possible. According to Florida law 627.736, PIP insurance is the primary payer after a car accident. Even if you have health insurance, your PIP insurance pays first. In most cases, and due to the medical costs today, this is often quite inadequate to cover all expenses incurred.

If all parties reach a settlement, Florida law 627.4265 requires the insurance company to pay the claim within 20 days. Remember, the insurance companies want your case closed as quickly as possible, to protect themselves against any further liability to them. In a relatively short time, your personal injury lawyer can consult with you, assess your case competently, and provide you with a plan to protect you and your family's future.
Most personal injury attorneys will provide a no-obligation case evaluation. This evaluation will provide you with the facts you need to proceed in your best interests. Your lawyer knows all the in's and out's of these lawsuits, but all cases are unique and have to be approached differently.
How Much Should I Expect from a Car Accident Settlement?
Your average car accident settlement, for a relatively minor accident, might be approximately $21,000. It is likely to fall somewhere between $14,000 and $28,000. The settlement is dependent on the exact facts of the case and generally much higher for more severe or permanent injuries. You'll also get paid significantly more if the other driver was found to be driving under the influence.

The amount you get for a settlement is determined by many factors in your unique case.
Some of these include:
Future Expected Medical Costs: Many injuries appear after the accident, but your lawyer can reasonably anticipate what you may incur due to your accident.
Lost Wages: Time you miss from work during recovery and receiving medical care. This may be for a limited time, but could possibly continue for years.
Pain and Suffering: This could result in you receiving thousands of dollars in compensation.
Punitive Damages: If your lawyer can show that the at-fault driver was behaving recklessly or maliciously, these can be awarded.
Reduced Earning Capacity: If your injury has affected your ability to do your job on a short or long-term basis, this could also be included.
Remember that the insurance companies do not represent you, nor do they have your best interests in mind. A car accident lawyer will guide you through the complex legalities and make sure you and your family have a bright, sustainable future.