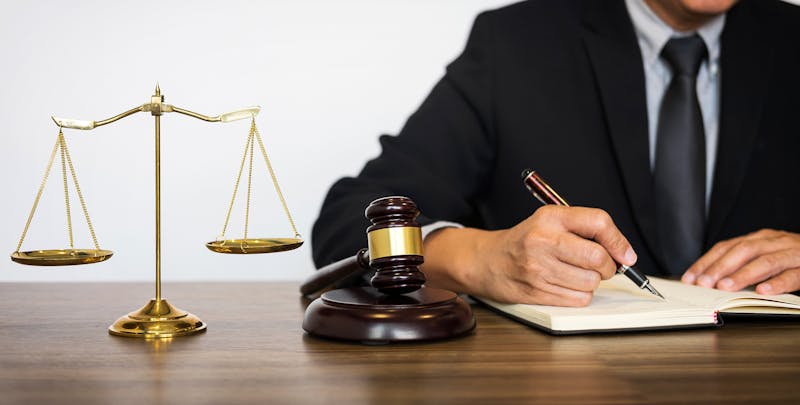 A slip and fall may sound like a minor accident, but it can cause serious injuries. Some of the most common slip and fall injuries include spinal cord injuries, traumatic brain injuries, and fractured bones. These injuries can lead to severe long-term consequences that can completely disrupt the victim's life.
If you've been involved in a slip and fall on someone else's property, you may be able to recover compensation for your injuries with the help of a Tampa personal injury attorney. Your attorney can guide you through the process of taking legal action in order to secure compensation. But you should still have a basic understanding of what steps you will need to take to file a lawsuit and obtain the compensation you deserve.
What Should You Do After A Slip and Fall Accident?
What you do in the hours, days, and weeks after a slip and fall accident can affect your ability to recover compensation for your injuries. To reach the best possible outcome in your case, follow these steps after a slip and fall accident:
Seek medical attention. Either receive emergency medical assistance at the scene or visit a doctor's office or hospital immediately after leaving the scene of the accident. You should seek medical attention even if you do not believe you are seriously injured.
Notify the property manager or owner. File an accident report with the manager, owner, or another party in control of the property. Make sure the report is in writing and ask for a copy of it.
Gather evidence at the scene of the accident. Use your cell phone to take pictures of the hazard that caused the accident. For example, if there was a puddle of water on the floor, take pictures of it from various angles. If you are visibly injured, take photos of your injuries as well. It's best to photograph anything that may be relevant to your case, so snap as many photos as possible.
Get witnesses' contact information. If anyone witnessed the accident, ask for their contact information before leaving the scene. Do not discuss the details of the accident, accept blame, or talk about your injuries. Simply ask them if you can contact them at a later date to discuss what they saw.
Make copies of documents related to the accident. This may include the accident report, medical records, medical bills, and any other documents related to the slip and fall accident.
Contact an attorney. It's important to hire a slip and fall attorney as soon as possible after an accident. Your attorney will need to move quickly in order to obtain crucial pieces of evidence, such as surveillance footage of the accident, that can be used to prove liability.
Be patient. Filing a lawsuit is not the first step that your attorney will take. Most of these cases are resolved through settlements. Your attorney will begin negotiating with the at-fault party's insurance company in an effort to reach a settlement. But if a settlement cannot be reached, your attorney will move forward with filing a slip and fall lawsuit.

There are no guarantees in personal injury cases. But following these steps after a slip and fall accident can drastically improve your chances of recovering compensation for your injuries.
How Can You Prove Liability in Slip and Fall Cases?
Premises liability laws require property owners to maintain reasonably safe conditions on their properties in order to protect their guests and visitors from harm. If a property owner fails to maintain reasonably safe conditions, they can be held liable in the even that someone is injured.
But this does not mean that the property owner will be automatically held liable for your slip and fall injuries. As the victim, the burden of proof falls on you in a premises liability case. In other words, the law states that you are not entitled to compensation unless you are able to prove that the property owner was at fault for the accident.
To establish liability, you must prove:
A hazardous condition existed on the defendant's property.
The defendant created, knew about, or should have known about the hazardous condition, but did not fix it.You were injured in a slip and fall accident caused by the hazardous condition.
You suffered damages as a result of your injuries.

Your attorney will gather the evidence that you need to prove each of these elements and win your slip and fall lawsuit.
How Much Time Will You Have to File A Slip and Fall Lawsuit in Tampa?
The law limits the amount of time you will have to file a slip and fall lawsuit against the at-fault party. If you have been injured in a slip and fall in Florida, you must file a personal injury lawsuit against the at-fault party within four years from the date of the accident. If you miss this four-year deadline, the court will most likely dismiss your lawsuit once it is filed. This means you could lose the right to seek justice against the negligent at-fault party and recover compensation for your injuries.
Four years may seem like a long time, but it will fly by after a slip and fall accident. That's why it's in your best interest to seek legal representation as soon as possible after an accident.
Seek Legal Representation From A Premises Liability Attorney
Have you been injured in a slip and fall accident? Don't hesitate to seek legal representation from the skilled premises liability attorneys at Carlson Meissner Hart & Hayslett. Let our team handle every aspect of your legal case so you can focus on what matters most: recovering from your injuries. We will work tirelessly to ensure you are fully compensated for your medical expenses, lost wages, pain and suffering, and more.

Take the first step toward seeking justice by contacting our law office to schedule a free consultation today.