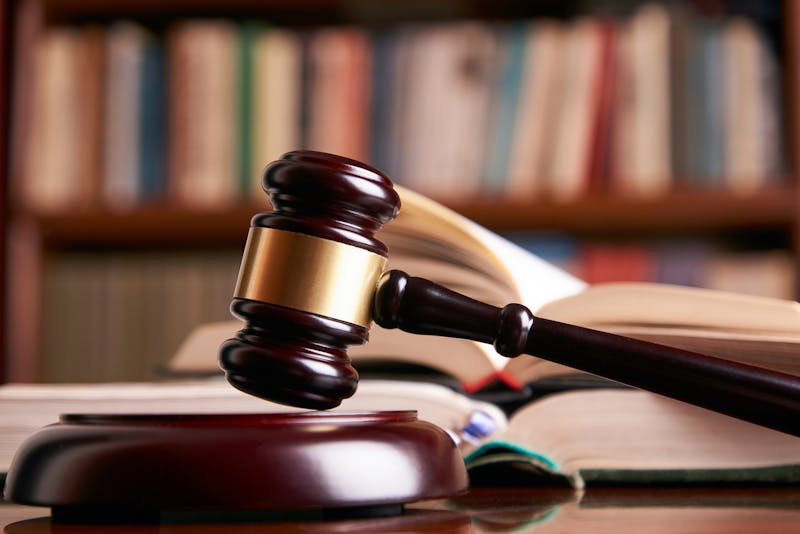 Personal injury law gives you the right to seek compensation if you are injured as a result of another party's negligence. For example, if you are involved in a traffic accident caused by a negligent driver, you may be entitled to compensation for your injuries.
But don't assume that you will immediately be compensated for your injuries simply because you were involved in a crash. To obtain compensation, victims must take legal action with the help of a Tampa personal injury attorney. How can you file a personal injury lawsuit in Florida? What steps will you need to take to secure the compensation you deserve? Here's what you need to know:
Filing A Personal Injury Claim vs. Personal Injury Lawsuit
First, it's important to understand the difference between filing a personal injury claim and filing a personal injury lawsuit. These terms are often used interchangeably, but they mean two different things.

Many people assume that filing a lawsuit is the only way to recover compensation for their injuries, but that's not the case. Most personal injury cases are not lawsuits, but rather insurance claims that are resolved through private negotiations between the victim's attorney and the at-fault party's insurance company. These negotiations occur outside of the courtroom.
If your insurance claim is settled during these negotiations, there's no need to file a lawsuit to recover compensation for your injuries. You won't need to go to court to obtain compensation. But if you are unable to reach a settlement with the at-fault party's insurance company, your attorney can file a personal injury lawsuit to continue fighting for compensation in court.
To put it simply, it's best to file a personal injury claim with the at-fault party's insurance company before filing a lawsuit. This will give you an opportunity to resolve your claim and recover compensation without dealing with the stress of going to court.
How Can You File A Personal Injury Lawsuit?
To file a lawsuit, your attorney will need to prepare a complaint, which is also known as a petition. This document, which is submitted to the court, outlines the legal and factual basis for your lawsuit. Basically, this document will explain what happened, why the defendant should be held responsible, how much compensation you are demanding, and why you are entitled to this amount of compensation. You will need to serve the defendant with this complaint once it has been submitted.

Filing this paperwork will initiate your personal injury lawsuit. Your attorney will handle the process of preparing the legal documents and filing a personal injury lawsuit if they are unable to reach a settlement with the at-fault party's insurance company.
What Happens After A Personal Injury Lawsuit is Filed?
Your case will enter the "discovery phase" once the lawsuit has been filed. During this stage, both parties will have the opportunity to gather information related to the personal injury case. The attorneys for both the defendant and the plaintiff will conduct a thorough investigation that may include reviewing medical records and other documentation, interviewing witnesses, and hiring medical or accident reconstruction experts.
You will most likely need to sit for a deposition during the discovery phase of your case. During a deposition, the opposing counsel will ask you to answer questions while under oath. You may be asked to answer questions related to the accident, your injuries, your employment history, your medical record, or other relevant topics.

The discovery phase will come to a close once both parties are confident that they have the information they need to build their case. At this point, the attorneys for the plaintiff and defendant may try to reach a settlement one more time. Now that both sides have more information regarding the case, one side may be more willing to settle.
But if a settlement is not reached, the case will go to trial. Both sides will present their case to the judge and jury. Ultimately, the jury will get to decide whether or not the defendant is liable for the plaintiff's injuries. If the jury believes the defendant is liable, they must decide how much compensation the plaintiff should receive for their injuries.
How Much Time Will You Have to File A Personal Injury Lawsuit?
Every state has laws that limit the amount of time victims have to file a personal injury lawsuit against the party that caused them harm. In Florida, the statute of limitations for personal injury lawsuits is four years. This means you have four years from the date you were injured to file a personal injury lawsuit against the at-fault party. If you fail to meet this deadline, you may lose your right to recover compensation for your injuries. The court will most likely dismiss your lawsuit if it is filed after the deadline has passed.

Four years may seem like a long time, but it can fly by, especially if you are trying to recover from serious injuries. For this reason, it's best to contact a personal injury attorney right away instead of waiting until it's too late to seek justice. Your attorney can handle your personal injury case while you focus solely on recovering from your injuries.
Take the First Step Toward Seeking Justice By Contacting Our Attorneys
If you have been injured, it's in your best interest to contact a skilled personal injury attorney at Carlson Meissner Hart & Hayslett as soon as possible. Our attorneys will guide you through the entire process of filing a personal injury claim. We will work tirelessly to reach a settlement that fully compensates you for your damages. If a settlement isn't possible, we won't hesitate to file a personal injury lawsuit and take your case to court.
Let us fight for the compensation you are entitled to by law. Contact our law firm today to learn more about your legal options.