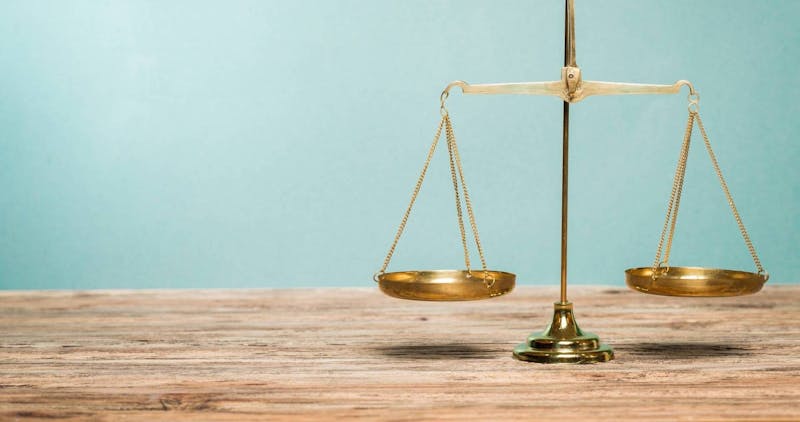 Many people assume that they will be sent to jail or prison if they are convicted of a crime, but that's not necessarily true. Incarceration is not the only penalty that judges can impose on defendants who are convicted of crimes. In many cases, the judge may choose to sentence a defendant to probation rather than jail or prison time.

What is probation? How does it work in the state of Florida? A Tampa criminal defense attorney can help you gain a deeper understanding of potential legal penalties, including probation. But if you keep reading, you'll learn the basics so you know what to expect in the event you are sentenced to probation.
What is Probation?
Probation is an alternative to incarceration that allows the offender to serve their sentence in their community rather than behind bars. During probation, the offender is supervised by a probation officer. The officer will be responsible for ensuring that the offender complies with the court-ordered terms and conditions of probation.
What Are the Different Types of Probation in Florida?
There are several different types of probation in Florida, including:
Standard probation: This is ordered in many misdemeanor and felony cases.Drug offender probation: This is often ordered in cases involving drug offenders. During this probation, the offender may receive treatment and attend counseling to address underlying issues that led to substance abuse.
Community control: If you are sentenced to community control, you will be ordered to stay at home unless you are attending school, working, or engaging in other court-approved activities. This is often referred to as house arrest.
Administrative probation: Offenders who have been sentenced to standard probation may be transferred to administrative probation after serving a portion of their sentence. Offenders on administrative probation are not supervised as closely, so this program is only available to low-risk offenders.
Sex offender probation: This is often ordered in cases involving sex crimes. Anyone sentenced to this type of probation must comply with specific conditions related to the nature of their sex crime.
When Can A Judge Order Probation?
Anyone who is convicted of a crime—regardless of whether it is a misdemeanor or felony—could be sentenced to probation. If you are convicted, the judge presiding over your case will determine an appropriate sentence.
Some of the factors that the judge will consider when determining what penalties to impose include:
The type of crime that was committed
The severity of the crime
The role the offender played in the commission of the crime
The offender's prior record
Whether or not the offender has shown remorse
The victims of the crime

Probation is often ordered in cases involving first-time offenders, non-violent crimes, and minor crimes.
What Are the Terms and Conditions of Probation?
If you are sentenced to probation, you will be required to comply with certain terms and conditions ordered by the court. The exact terms and conditions you will need to comply with will vary on a case-by-case basis.

However, there are some "standard terms and conditions" that every offender on probation must comply with, including:
Reporting to a probation officer as directed.
Allowing the probation officer to visit you at home, work, or another location as requested.
Finding and maintaining employment.
Staying within a certain location, such as a city or county, unless given permission to travel outside this area.
Not engaging in criminal activity.
Paying restitution if ordered to do so by the court.
Submitting to random drug or alcohol testing.
Not carrying or possessing any firearm or weapon.
Remember, these are only the standard terms and conditions of probation. The court can order additional terms and conditions that you must comply with while serving probation. These terms and conditions are often related to the type of crime you committed. For example, if you were convicted of a drug crime and sentenced to probation, the court may order you to seek substance abuse treatment.
What Happens If You Fail to Comply With the Terms and Conditions of Probation?
It's important to meet with your attorney immediately after sentencing to ensure you understand the terms and conditions you must comply with while on probation. If you fail to comply with these terms and conditions, you can face serious consequences.
If your probation officer believes you have violated probation, they will either arrest you or ask a judge to issue a warrant for your arrest. A violation of probation (VOP) hearing will then be scheduled. During this hearing, both sides will have an opportunity to present their case to a judge. The judge will need to determine whether or not a violation of probation occurred, and if so, whether or not the defendant committed this violation willfully.
You will face serious consequences if the judge finds that you willfully violated the terms and conditions of your probation. The judge can impose any penalty that might have been imposed on you for committing the initial crime.

For example, say you were convicted of a crime that carried a maximum penalty of one year in jail, but the judge sentenced you to probation instead. If you violate the terms and conditions of your probation, you could face up to one year in jail since this is the maximum penalty of the initial crime you committed.
But the judge does not have to send you to jail or prison if you violate probation. If the violation was minor, the judge may decide to simply modify the terms of your probation instead. For example, the judge may extend the period of probation or order you to comply with additional terms and conditions.
Contact Our Criminal Defense Attorneys to Discuss Your Legal Options
If you are facing criminal charges—or if you are accused of violating your probation—it's in your best interest to seek legal representation as soon as possible. Turn to the experienced Tampa criminal defense attorneys at Carlson Meissner Hart & Hayslett for the legal advice and guidance you need to fight for your freedom.
Our attorneys have over 125 years of combined experience representing the accused in the greater Tampa Bay area. We know what it takes to beat your charges and reach the best possible outcome in your case.