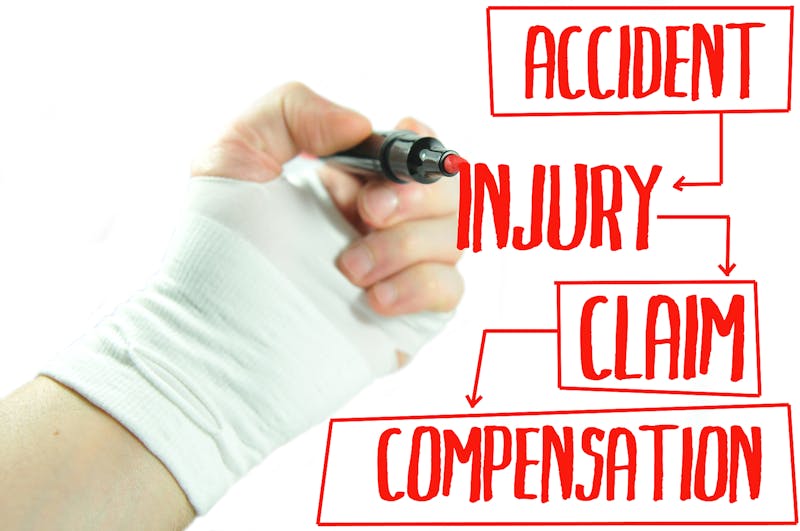 In most cases, you get hurt on the job, miss a few days of work, and then are ready to return to work. Even if you cannot return to your previous job, often your employer may find another position for you, or make changes so you can return to the job you had.
Other types of injuries are so catastrophic that they can prevent you from working for months, years, and possibly the rest of your life.
The usual duration for which you can receive workers' compensation benefits in Florida can vary, but for most, it is 104 weeks or until you can return to your previous job.
Florida workmen's compensation income benefits will not begin until the 8th day of your injury. You usually do not get paid for the first week you miss work, or at least not immediately. You typically can use vacation or sick leave to cover this time though. If you miss 21 days or more, you are eligible to receive workers' compensation pay for the time you missed.
Once your workers' comp income benefits begin, you can receive temporary total disability or temporary partial disability payments while you are out of work. These benefits may compensate you for a portion of your lost income (for total disability) or a portion of the difference between your current income and your previous income (for partial disability).
The dollar amounts you receive, and the length of time you receive them are mainly dependent on all the facts, pertinent details, and how your case is presented. You should consult with a Tampa Bay personal injury attorney that is versed in workers' compensation to make sure you get what you are rightfully entitled to.
How Long Can I Receive Benefits if My Injuries are Severe?
If you have been very seriously injured, then you may receive permanent total disability. This requires that you and your lawyer provide evidence showing the court that you are unable to even work a sedentary job. If you do qualify for permanent total disability, it can continue until you reach age 75, or until there is substantial evidence that you can return in some way to the workplace.

If you qualify for this level of disability, you should be able to qualify for Social Security Disability. With this type of qualification, there could be a reduction in the workers' compensation amount that you receive. This could be a financial lifesaver though, and with the professional help of a Tampa Bay, Spring Hill, Clearwater, or Bradenton worker's compensation lawyer you can work together to make sure you, and your family, get the funds they are entitled to.
If I am On Extended Workers' Comp Benefits Can I Be Fired From My Job?
Under Florida workers' comp law, you are protected against unlawful termination related to your workers' compensation claim. Unfortunately, some employers use an on-the-job injury as an excuse to get rid of you.

You get hurt doing your job and file for workers' compensation benefits. A month or two go by and the boss says that his company is struggling financially and needs to make some cuts. He maintains he's deeply sorry, but it's just bad timing. Your workers' comp lawyer will not let this stand, as your dismissal under these circumstances is strictly against Florida law. It even may be considered as "workplace retaliation" and with the proper representation can be defended very successfully.
Can Workers' Comp Settlements be Negotiated with the Insurance Company?
There are times when you (as the injured worker) negotiate a lump-sum settlement with the workers' compensation insurance company instead of continuing to draw benefits for months, years, or even decades. This is legally allowed under Florida law, but there are specific rules on how and when this may be possible.
This is a legally complex case, but dire injuries are sometimes advantageous to your family and even the insurance company. As stated, it must be presented professionally and goes way beyond the usual workers' compensation proceedings.

It is compulsory that your workers' comp lawyer, working on your settlement case, negotiate a settlement with the workers' compensation insurance company that is equitable, fair, yet will provide financially for you, and your family for a long time. Make sure you do not accept any settlements offered to you, before consulting with your attorney. Remember, you have your normal living expenses, but also may have high medical, rehabilitation, and many other costs you didn't have before.
Are There Benefits I'm Not Aware Of, and How Should I Proceed to Get What I Require?
The length of time you receive benefits, the amount you receive, and any contingent benefits all have to do with the severity of the injury you incurred. So, you see that a workers' comp case is not quite as simple legally as you may have thought.

If you were not severely injured, then your benefits may only be needed for weeks or a few months. If you have been catastrophically injured, then it's an entirely different matter.
You may be entitled to other benefits to help you though, such as these and more:
Medical benefits – Workers' comp pays for all medical care that's necessary to treat a work-related injury or illness if your treatment is prescribed and authorized by the insurance company.
Vocational rehabilitation – If you can't return to your normal job, you may receive placement services, vocational counseling, and other help to find new employment.
Death Benefits – When an employee dies because of a work-related injury or illness, the worker's spouse, children, or other dependent relatives may receive death benefits.
First, consult with a Tampa Bay, or Florida workers' comp lawyer if you want to be sure you're obtaining what you and your family need. Any insurance company will only pay what they must, and this is usually not enough. So, the first, and possibly most important thing, is to get the professional legal advice you need and deserve!