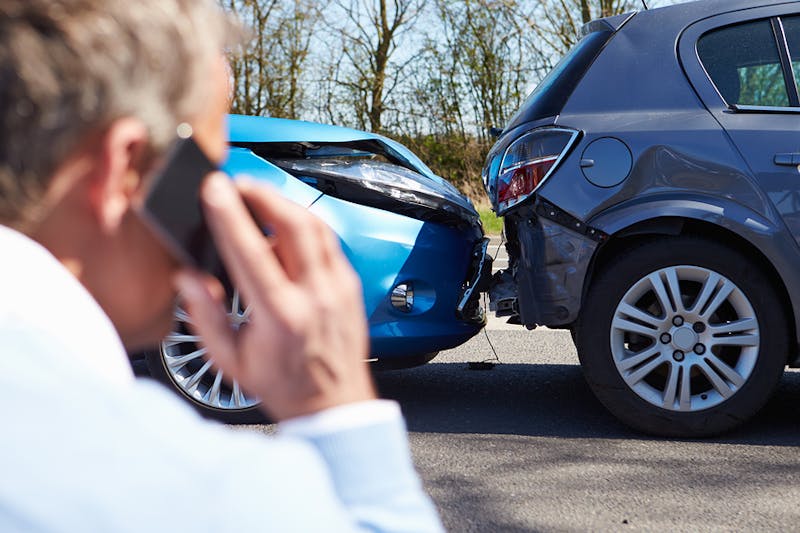 The hours, days, weeks, and months after a car accident can be stressful. You may have a lot on your mind during this time, especially if you were seriously injured as a result of the crash. Filing an insurance claim may not seem important if you're trying to focus on your recovery, but it's important to make this a priority after an accident.
There are certain deadlines that you must meet in order to protect your right to compensation for your car accident injuries and property damage. The best way to ensure you meet these deadlines is to hire a Tampa car accident attorney to guide you through the process. But for now, keep reading to learn how long you will have to take action after being injured in a car accident in Florida.
What is the Deadline For Filing An Insurance Claim After A Car Accident?
In general, auto insurance companies typically ask policyholders to report an accident as soon as possible. Some insurers may set specific deadlines to report a crash, such as 24 hours after the crash occurs. But this deadline is only for reporting the accident, not for filing an injury or property damage claim.
The amount of time you will have to file an insurance claim after a car accident will vary depending on the insurer. It's important to read through the insurance policy to find out how much time you will have to file a claim for your damages.

Regardless of how much time you have, it's best to file a claim as quickly as possible after a car accident. The sooner you begin the process, the better. Why? Insurance companies are often suspicious of claims that are not filed shortly after the accident occurred. If you wait too long to file a claim, the insurance company may question whether you actually sustained your injuries and property damage in the accident. This can complicate your claim and make it harder to obtain the compensation you deserve.
What is the Statute of Limitations For Personal Injury Lawsuits in Florida?
Most car accident cases are resolved outside of the courtroom through private negotiations that take place between the insurance company and the victim's attorney. But sometimes, the two sides cannot reach an agreement on their own. If this happens in your case, your Tampa personal injury attorney will most likely suggest filing a personal injury lawsuit and going to trial.

Although very few of these cases end up in court, it's important to understand the deadlines that you must meet in the event you need to file a personal injury lawsuit after a car accident. The statute of limitations for personal injury cases in Florida, including car accident cases, is four years. In other words, car accident victims have four years from the date the accident occurred to file a personal injury lawsuit against the at-fault driver.
You may lose the right to recover compensation for your injuries from the at-fault party if you miss this deadline. If a lawsuit is filed after the statute of limitations has expired, the court may immediately dismiss the case.
It's important to note that the statute of limitations is different for wrongful death cases. For these cases, the statute of limitations in Florida is only two years. This means if you have lost a loved one in a car accident caused by a negligent driver, you will only have two years to file a lawsuit against the at-fault party.
What Other Deadlines Should You Know About After A Car Accident in Tampa?
These aren't the only deadlines you should be aware of after a car crash in Tampa. If you've been injured in a car accident, it's important to know about the 14-day rule, which can impact your ability to obtain compensation under your personal injury protection (PIP) insurance policy.
You must seek medical attention within 14 days of a traffic accident in the state of Florida. If you miss this deadline, your PIP insurance provider will most likely deny your claim for benefits. This means your PIP insurance coverage will not cover a portion of your medical expenses or lost wages if you miss this 14-day deadline.
This rule was established to prevent insurance fraud, but it also prevents many car accident victims from obtaining the compensation they need simply because they chose to wait too long to get medical help. Don't make this mistake—seek medical attention right away after an accident. You should seek treatment even if you don't believe you are seriously injured. This is because some injury symptoms are delayed, so they may not appear right away. Instead of waiting for them to appear, seek medical attention so you can get diagnosed and treated by a medical professional before your injuries worsen.
When Should You Contact A Personal Injury Attorney After A Car Accident?
Dealing with an insurance claim is stressful, which is why you shouldn't try to handle it on your own. If you've been injured in a car accident, contact an attorney right away.

Your attorney will immediately begin protecting your rights, communicating with the insurance company on your behalf, and fighting to obtain the compensation you deserve.
Don't Hesitate to Contact Our Experienced Personal Injury Attorneys After A Car Crash
Have you been injured in an auto accident caused by another party's negligence? If so, it's in your best interest to seek legal representation from an experienced attorney as soon as possible. Turn to the trusted personal injury attorneys at Carlson Meissner Hart & Hayslett, who have over 125 years of combined legal experience. Let us handle every aspect of your car accident claim to ensure you meet necessary deadlines and recover the compensation you are entitled to by law.
To learn more about your legal options, contact our law office today to schedule a free consultation regarding your case.