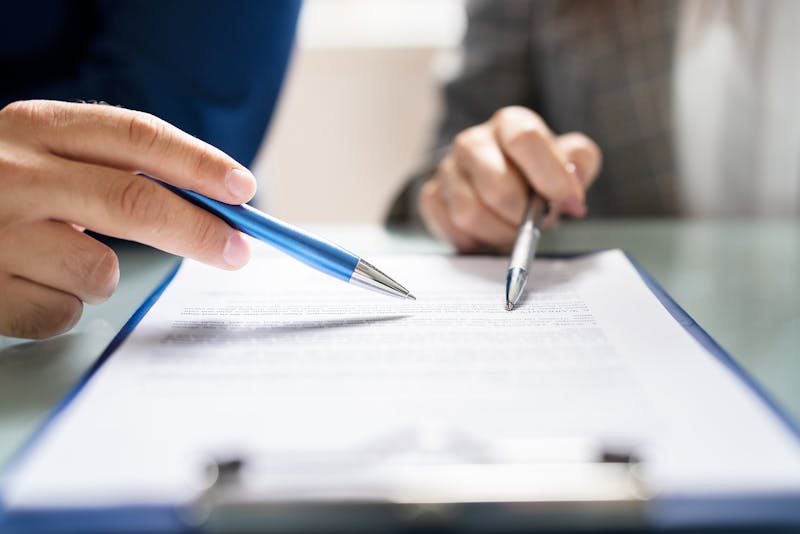 Getting disability benefits is not as easy as it should be. Unfortunately, many people get turned down upon their first application. Thankfully you are allowed to appeal a decision, and it is through appeals that many people finally get approved. One of the key reasons for denial is that first-time applicants simply don't supply enough evidence to support their claims.
It can be a relief to know that denial isn't the end of the road, but for some people, it raises the question of how long that road is. Will they be stuck in an endless cycle of waiting for a hearing, being denied, and then trying it all over again? Thankfully, many cases can actually be appealed fairly quickly through an on-the-record decision.
That's what we're diving into today. We'll look at what an on-the-record decision is and why it can speed up the appeal process, how you go about getting an OTR review, and why it can pay to have an attorney help you through the process.
What is an On-the-Record Decision?
An on-the-record decision is a ruling made by an administrative law judge that happens before a hearing. Basically, medical records and other written information are supplied to the judge before a hearing, and the judge uses it to make a favorable ruling. Hence the name, as the judge uses the medical record to make a decision.
There are some advantages to getting an OTR decision. For one, it speeds up the whole process. The normal appeal process requires a hearing. It can take a frustratingly long time to get a hearing arranged. But an OTR decision is based on written information and medical records, which a qualified attorney can review to ensure it demonstrates the proper data.

Not only that, but getting an OTR decision means there is no need for a hearing. You don't need to present your case to an administrative law judge because the record you provided conveys everything they need to know to approve your application. This is especially helpful for those who have disabilities that make mobility difficult, since they no longer have to leave their home.
How Do You Get an OTR Review?
In order to request an OTR, you need to have requested a hearing to appeal your denial. So, it's worth noting, you cannot get an OTR decision on your first application. An OTR review is not going to speed up getting your benefits unless you've been denied already.
So the first step is to request a hearing about your denial within 60 days of the denial. Now there are two ways that you can get an OTR review. The first is if a hearing officer goes through the trouble of starting one for you. This may happen when you submit new medical evidence, but there is no guarantee. A hearing officer may see the new medical evidence and think it's enough to get approval without the need for a hearing, but things can slip through the cracks and sometimes they may still have doubts.

The other way that you can get an OTR review is to request one yourself, or have an attorney request one on your behalf. This is done by making a request at your local Office of Hearings Operations. When you make a request this way you also need to do some more work to show why you deserve an OTR review. This would mean outlining why you should be considered disabled, supported by medical evidence and any other important information. Unfortunately, OTR reviews are not granted very often, so it is of vital importance that you make your argument compelling and have the necessary medical evidence to reflect it.
How Can an Attorney Help You with an OTR Review?
Working with an attorney can be a great help and comes with many benefits. While you always have the ability to represent yourself, and working with an attorney is never a guarantee of success, the process can be much easier with an experienced attorney at your side.

Some of the advantages to working with an experienced attorney include:
They've Done This Before: Having experience with the system is one of the greatest strengths that an attorney brings to the table. Most people don't have any experience dealing with the Social Security Administration until they suffer a disability. But an attorney that does this for a living deals with them day-in and day-out and that demystifies the whole process. Experience also means they know what goes into writing a brief and will be able to work you through it.

They Know What Makes Good Evidence: The only way an OTR decision will be made is if the medical evidence is sufficient. An attorney could speak with your physician to help ensure that the medical evidence is clear and shows what the SSA is looking for. In addition, a good attorney would also be honest with you about when the medical evidence is insufficient.

They're Knowledgeable: Because an attorney has done this before, they're going to be able to answer many of the questions that you have. From how the process works to how long it takes and anything in between, an attorney will be able to provide you with answers and information that helps to keep you grounded and informed.
When Should I Reach Out to an Attorney?
If you are trying to get disability benefits, it pays to work with an attorney no matter what step of the process you are on. If you are sending in your first application, an attorney can offer valuable insights and information to help you strengthen your case. If you are facing a denial, then they can help you to make an appeal and possibly request an OTR review.
Basically, there is no wrong answer about when you should reach out to an attorney. The earlier, the better, though, as they can help with the process from the beginning, and there is a window of opportunity to appeal a decision you wouldn't want to miss.