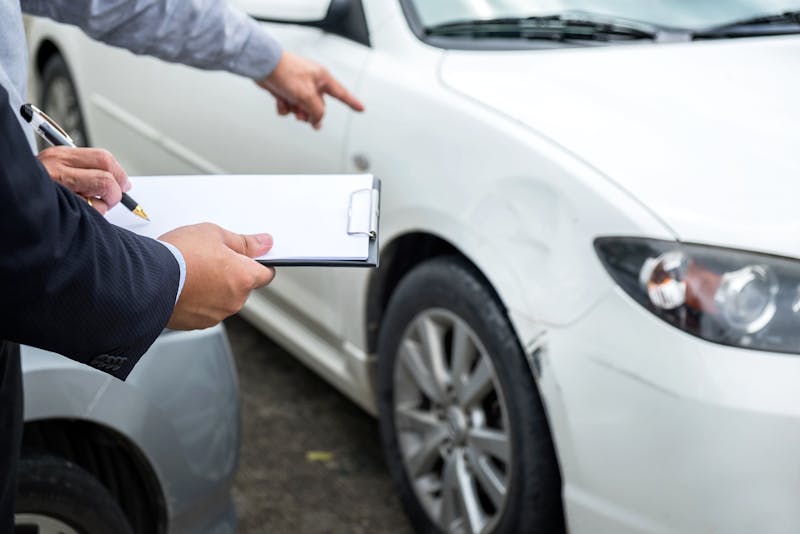 Auto accident victims are entitled to compensation for their injuries. But the process of recovering this compensation is complex. There are a number of steps you must take in order to reach a settlement with the insurance company and obtain the compensation you need and deserve. A Tampa Personal Injury Attorney can guide you through the process of fighting for compensation after a crash. But you should still understand the basics of how car accident settlements work so you know what to expect.
When should you file an insurance claim after an accident? How can you obtain compensation for your injuries? Keep reading to learn the answers to these questions.
How Will Personal Injury Protection (PIP) Insurance Impact the Settlement Process?
Florida is a no-fault state, which is why every driver in the state of Florida is required to carry a minimum of $10,000 in personal injury protection (PIP) insurance. Your PIP insurance will cover your damages, up to the policy's limit, sustained in the accident regardless of who was at fault. This means if you have been injured in an accident, you will need to file a claim with your PIP insurance provider first.

PIP insurance will cover 80% of medical expenses incurred while treating emergency medical conditions in addition to 60% of lost wages. Unfortunately, many car accident victims quickly exhaust their PIP insurance coverage. If your damages exceed your policy limits, the law gives you the right to file a claim with the at-fault driver's insurance company.
What Happens After You File A Claim With the At-Fault Party's Insurance Company?
An attorney can handle the process of filing a claim with the at-fault party's insurance company on your behalf. In fact, it's best to work with an attorney to ensure your rights are protected throughout the entire process.
After you file a claim, the at-fault party's insurance company will begin investigating the accident. The purpose of this investigation is to determine how the accident occurred and who was responsible for causing it. In other words, the insurance company conducts this investigation to confirm that their policyholder is actually liable for your damages.
During this investigation, the insurance company may speak to witnesses, review surveillance footage of the accident, and work with accident reconstruction and medical experts.
The insurance adjuster assigned to your claim will also want to review your medical records during the investigation. This is because they will need to learn more about your injuries to calculate the value of your claim.
They will also want to review your medical records in order to look for opportunities to lower the value of your claim. For example, say you have a pre-existing medical condition. If an insurance adjuster sees this, they may argue that your injuries were not sustained in the car accident, but rather they are related to this condition.

It's important to be represented by an attorney during this stage in the process. Your attorney can ensure that the insurance adjuster does not try to get out of paying you the compensation you deserve.
What Happens After the Insurance Company's Investigation is Over?
The insurance company may deny your claim once they have concluded their investigation into the accident. But if they believe their policyholder was partially or fully liable, they will make you a settlement offer.
The initial settlement offer is almost always too low. You may feel tempted to accept this offer in order to obtain compensation as quickly as possible, but that's usually not in your best interest. If you accept a settlement offer, you cannot ask for additional compensation from the insurance company in the future. For this reason, you must ensure the offer you accept is enough to cover your damages.
Do not accept a settlement offer from an insurance company without speaking to an attorney about the value of your case. This way, you won't make the mistake of accepting an offer that is far less than what you actually deserve.

Your attorney will present you with the insurance company's initial offer. Then, your attorney will most likely make a counteroffer to the insurance company. In most cases, the insurance company and the victim's attorney are able to negotiate a settlement that both parties are satisfied with. This is why the vast majority of car accident claims are settled outside of the courtroom. But if the insurance company is unwilling to make a fair offer, it may not be possible to reach a settlement in your case.
What Happens If A Car Accident Settlement Cannot Be Reached?
If your attorney is unable to reach a settlement with the at-fault party's insurance company, you have the option of taking your case to court. Your attorney can handle every step in the process of filing a personal injury lawsuit and preparing your case for court.
Sometimes, the act of filing the lawsuit is enough to convince the at-fault party's insurance company to make a fair offer. This is because going to court can cost the insurance company a lot of time and money, so they are often eager to avoid this outcome.

But if the insurer still is not willing to make a fair offer, your personal injury case will be presented before a judge and jury in court. The jury will get to decide whether or not the victim is entitled to compensation and if so, how much the victim should be awarded for their injuries.
Take the First Step Toward Recovering Compensation For Your Injuries
Being in a car accident is a stressful, frightening experience. The last thing you should worry about after a crash is fighting with an insurance company. That's why you should turn to the trusted team of car accident attorneys at Carlson Meissner Hart & Hayslett as soon as possible after a crash. Let us communicate directly with the insurance company on your behalf. We will work tirelessly to ensure you are fully compensated.