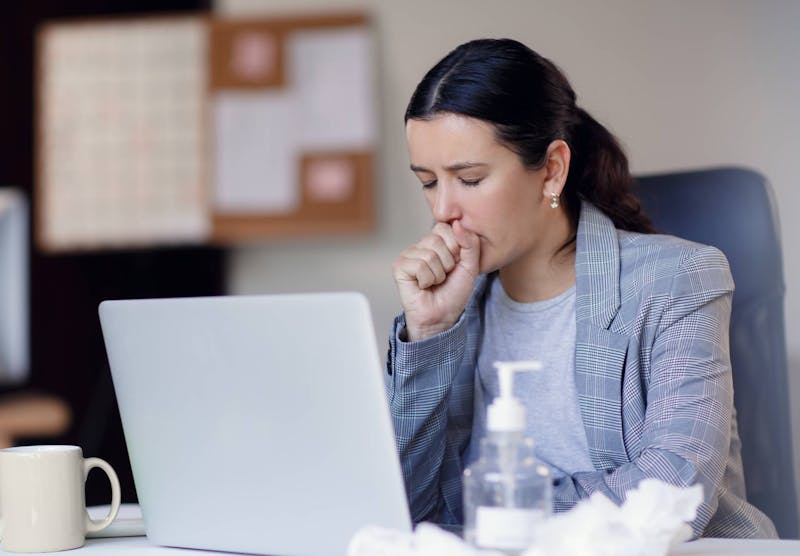 Simply put, your job-related illness may be covered under your workers' comp insurance, and it may provide you with benefits. These benefits can help pay for: Lost wages. Medical expenses, specialized treatment, and most all other related needs. This is usually true if your treatment is prescribed by the treating doctor and authorized by the insurance company. You also may be entitled to the cost of traveling to and from doctor's appointments and getting prescribed medicines.
Especially in this time of the Covid 19 pandemic, if you contracted an illness at the workplace itself, there are four types of workers' compensation benefits you could be owed:
They are:
Medical coverage – That would cover almost all medical bills, related to the illness.
Wage benefits – That would cover lost wages due to the time lost during the illness.
Vocational rehabilitation – If the illness has caused problems that hinder your work. Such as breathing issues, loss of stamina or strength, etc.
Death benefits – if you die due to the illness that you contracted while at work. It's very important to note, that you usually can claim workers' comp for your illness in Florida, but it must adequately be shown to have been contracted or caused while you were at work or carrying out a work-related task. That's not the only requirement, however, and even if you meet these criteria, you may not be eligible for benefits.
For example, your claim may be denied if:
You weren't following the safety procedures set out by your employer to avoid the illness. In the case of illness such as Covid 19, for example, you may not be wearing a mask as they recommended, or social distancing.
You were under the influence of drugs or alcohol at the time of contracting the illness.
You intentionally got yourself ill, to avoid work, etc. This, as you see, can be a complex issue especially due to the pandemic that is currently changing the overall workplace landscape. By consulting with a Tampa Bay workers' comp lawyer about your claim, you can be sure to be represented professionally and with the attention to detail, this illness claims needs. Do so and preserve the rights afforded you due to your workplace-related illness.
What May Not Be Covered by My Workers Comp Insurance in Florida?
On the surface it may seem like workers' comp benefits are quite like damages associated with personal injury lawsuits. However, this isn't usually the case.
For example, while you can claim the full amount of your losses in a personal injury case, workers' comp may generally only pay a set amount of your lost wages. Furthermore, you may not be able to claim compensation for pain and suffering or other non-economic losses.
The Florida workers' comp system generally doesn't allow you to sue your employer. However, if a third party like a filter or mask manufacturer were held responsible for you contracting the illness, you may be able to file a lawsuit against them. This is an area where your Tampa Bay workers' comp attorney is vital to your cause and may recommend this litigation if there are substantial losses that won't be covered by Florida's workers' comp system.

Also, some companies may opt-out and not get workers' compensation insurance because they want to save money. This is almost always illegal and if your employer doesn't have the required policy, they could face serious consequences. Still, many employers take chances. You may not find out that the company doesn't have insurance until it is time to file a claim for your illness.
In other cases, companies have the necessary insurance, but they deny that the illness was contracted at work or work-related. They may also threaten to fire you if you go ahead with your claim or refuse to deal with your claim promptly.
If you find yourself in one of these situations, your workers' comp attorney has the current knowledge and expertise to still be able to help you in receiving the workers' compensation you deserve.
What Type of Illnesses May My Florida Workers Comp Cover?
You may be able to receive workers' comp benefits for quite a large range of work-related medical conditions or illnesses, such as:
Repetitive strain – Fatigue or work that directly caused your illness to occur.
Problems caused by job stress – This is a much more common issue today than you might expect. Stress on the job can cause many types of illness and may be covered.
Occupational illness – This type of illness would include infectious diseases like the coronavirus (COVID-19). If you were placed in tight spaces, told not to (or allowed to) use recommended precautions, etc. Proper precautions for infections, or air-born disease, can certainly be a cause for you to claim workers' comp for your illness.

These are only a few examples but providing the details of your situation and case to your workers' comp lawyer will certainly help you ascertain if you can claim workers' comp and get justifiable compensation and help.
What Are Some Common Illnesses (or injuries) Covered Under My Florida Workers' Comp?
In Florida, most injuries and diseases caused during the normal course of an individual's employment would be covered under workers' compensation. There are, however, exceptions such as if your injury or illness was caused by your drug or alcohol use, horseplay at the job, or failure to follow prescribed company procedures for not contracting illnesses (such as Covid 19).

A rudimentary example of just a few illnesses or injuries are:
Strains and sprains.
Lacerations and contusions.
Burns.
Psychological trauma due to stress on the job.
Respiratory, viral, or bacterial illnesses, air-born or contact viral infection, lung cancer, mesothelioma, and other life-threatening diseases that may be caused by exposure to hazardous substances or infection.
Again, these are only a few examples and there are numerous others. Consulting with your workers' comp lawyer is the most efficacious way of finding out if your illness can and should be covered by Florida's workers' comp insurance.
I Do Believe That I Contracted My Illness at Work, What Should I Do First?
First and foremost, get the immediate medical attention you may need as your health is your priority. Then, as soon as possible, consult with a Tampa Bay workers' comp lawyer and go over all the details of your case and illness. The Tampa firm of Carlson, Meissner, Hart & Hayslett has been successfully handling workers' comp cases for a myriad of clients. Don't go it alone, your health, family's well being, and future may hang in the balance.