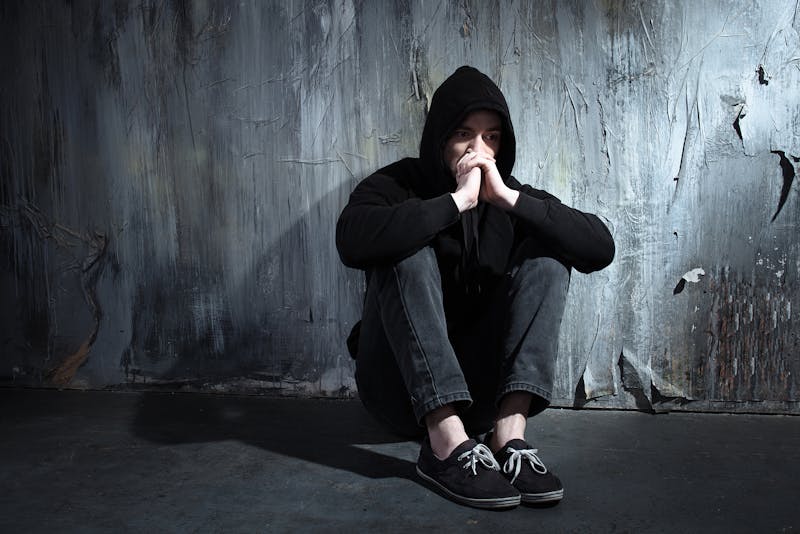 Many people think of physical conditions when they hear the word "disability." But the truth is that there are a number of disabling mental health conditions as well, including post-traumatic stress disorder (PTSD).

PTSD is a serious mental disorder that can develop after someone experiences or witnesses some type of trauma such as war, sexual assault, a natural disaster, or a catastrophic accident. This mental health condition can affect every aspect of your life, including your personal relationships, career, and ability to perform daily routine tasks.
There's no doubt that PTSD is a serious condition, but does it qualify for Social Security Disability Insurance (SSDI) benefits? If you are suffering from PTSD, it's in your best interest to speak to an experienced Tampa Social Security disability attorney about your case. Every disability case is unique, so there's no way to know for sure if you will qualify for benefits without speaking to an attorney. But in general, here's what you need to know about qualifying for SSDI benefits for PTSD:
How to Get SSDI Benefits For PTSD
The two ways you can get approved for SSDI benefits for PTSD are:
Satisfy the PTSD disability listing requirements, or
Get a medical-vocational allowance for PTSD.
Each of these options are explained in more detail below.
How Can You Satisfy the PTSD Disability Listing Requirements?
The Social Security Administration (SSA) maintains a list of conditions, known as the Blue Book, that are severe enough to be considered disabilities. If you suffer from a condition listed in the Blue Book, the SSA will conclude that you are disabled. This means you will qualify for benefits as long as you meet the SSA's other eligibility requirements regarding your work history.

The list of disabling conditions in the Blue Book is frequently updated. In 2017, the SSA added "trauma and stressor-related disorders" to the Blue Book. Your PTSD may fall under this category. But to satisfy this listing's requirements, you must be able to provide medical documentation that proves:
You were exposed to actual or threatened violence, death, or injury.
You have experienced involuntary flashbacks of the traumatic experience.
You avoid certain things that could remind you of the traumatic experience.
You are experiencing mood or behavior disturbances as a result of the trauma.
You are exhibiting heightened levels of arousal and reactivity.
Next, you will need to be able to prove with medical documentation that you are experiencing an extreme limitation of one or a marked limitation of two of the following mental functions:
Understanding or applying informationInteracting with others
Concentrating
Managing one's self, including regulating emotions, living independently, etc.
If you cannot prove this, you can still satisfy the disability listing requirements if you are able to show that:
You have suffered from PTSD for a period of two years, and
You have medical records showing that you have been treated for this condition and your condition affects your ability to adapt to changes in your environment.
If you are able to satisfy the disability listing requirements, you will get approved for SSDI benefits provided that you meet the SSA's work credit requirements.
How Can You Get A Medical-Vocational Allowance For PTSD?
As you can see, it's not easy to satisfy the disability listing requirements for PTSD. Many applicants are not able to provide sufficient medical documentation to meet these requirements. Fortunately, there is one other way to obtain SSDI benefits for PTSD.
If you cannot satisfy the listing requirements, the SSA will evaluate your condition to determine if it is severe enough to prevent you from performing the work you did previously. If you are still able to perform work you did previously, you do not meet the SSA's definition of disabled. But if you cannot perform the work you did previously as a result of your PTSD, the SSA will need to determine if you can perform any type of work at all.

The SSA considers many factors when determining whether you can perform any type of work, including your prior work history, education, special skills, and training. If the SSA believes it is possible for you to find work despite your PTSD, they will not approve your application for benefits. But if the SSA believes your PTSD makes it impossible for you to perform any type of work you are qualified for, you may be approved for benefits.
What Are the Other Eligibility Requirements For SSDI Benefits?
Proving that your PTSD is severe enough to be considered a disability is only half of the battle. You will also need to meet the SSA's work credit requirement.
You earn work credits by working and earning income. In 2020, you will be awarded one work credit for every $1,410 of income you earn. But you cannot earn more than four work credits per year regardless of your income.
You must have enough work credits on your record to qualify for SSDI benefits. The number you will need will depend on the age at which you became disabled. But in general, the younger you are, the fewer work credits you will need to qualify.

If you are considered disabled and meet the work credit requirement, the SSA will approve your application for SSDI benefits for PTSD.
Our Experienced Attorneys Will Fight For the SSDI Benefits You Deserve
Are you suffering from PTSD? If so, turn to the experienced Social Security disability attorneys at Carlson Meissner Hart & Hayslett for help obtaining the SSDI benefits you deserve. Applying for SSDI benefits is a stressful, challenging process that you shouldn't face alone. Let us guide you through the process and work tirelessly to secure the SSDI benefits you are entitled to by law.
If your claim has been denied, our attorneys can also assist you with the process of appealing the SSA's decision. Contact our law office now to schedule a free consultation regarding your case.