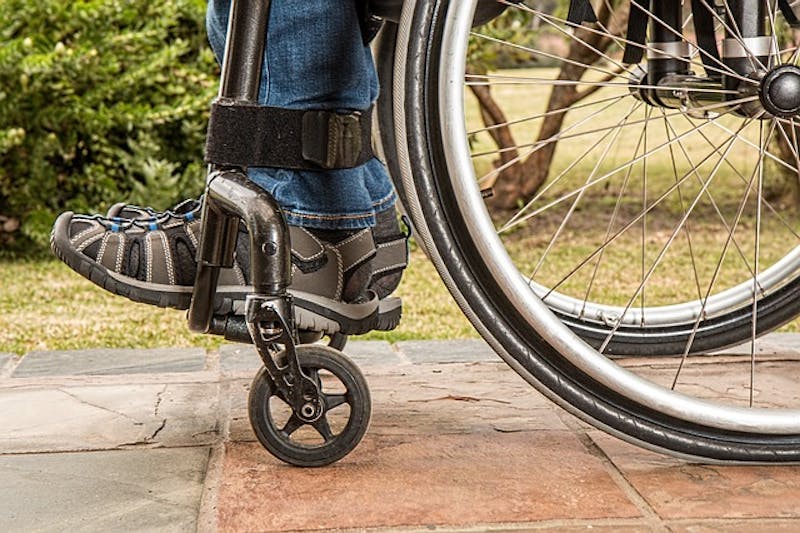 It's not easy to get approved for Social Security Disability Insurance (SSDI) benefits, so if you do get approved, you may breathe a sigh of relief. But the truth is that the battle is not necessarily over just because your claim has been approved. There is no guarantee that your SSDI benefits will continue forever. In fact, the Social Security Administration (SSA) may take your benefits away for a number of different reasons.
If your benefits are taken away, it's in your best interest to seek legal representation from a Tampa Social Security attorney as soon as possible. But for now, it's important to learn when the SSA may terminate your SSDI benefits.
What Are Continuing Disability Reviews?
If you receive SSDI benefits, the SSA will conduct periodic "continuing disability reviews" to confirm that you still qualify for benefits. SSDI benefits are only awarded to people who meet the SSA's definition of disabled. If the SSA believes you no longer meet the definition of disabled, they will terminate your SSDI benefits immediately.

The frequency of these reviews will depend on the nature of your disability. In general, the rules are:
If the SSA expects your condition to improve, your first review will occur between six to 18 months after your disability onset date.
If the SSA believes your condition is unpredictable but may improve, they will conduct a review about once every three years after you are approved for benefits.
If the SSA believes your condition will not improve, they will conduct a review about once every seven years after you are approved for benefits.
During this review, the SSA will ask you to provide information on your current condition, whether or not it has improved, and if so, in what ways, and your ability to work. You will also be asked to provide updated medical records and employment records if you have returned to work since being approved for benefits.
A disability examiner will review this documentation to determine if you still meet the SSA's definition of disabled. If the examiner believes you are no longer disabled, the SSA will terminate your benefits. If the examiner believes you are still disabled, your benefits will continue without interruption.
How Can Returning to Work Affect Your SSDI Benefits?
The SSA may also terminate your benefits if you engage in "substantial gainful activity," or SGA. The SSA defines SGA as work that brings in over $1,260 per month in income. If you are able to earn over $1,260 per month by working, the SSA will assume that your disability no longer prevents you from making a living. Thus, you will no longer qualify for SSDI benefits.
However, the SSA does offer recipients an opportunity to enroll in a trial work period, which allows them to test their ability to work without sacrificing their benefits. If you participate in this program, you will continue to receive SSDI benefits regardless of how much you earn per month. However, the trial work period will end once you earn at least $910 per month for nine months within a 60-month period. Once the trial period is over, you will no longer receive benefits if you earn more than the SGA limit of $1,260 per month.
How Can Reaching Retirement Age Affect Your Benefits?
You will no longer receive SSDI benefits once you reach retirement age. However, your benefits will not stop completely. Instead, the SSA will simply convert your SSDI benefits to retirement benefits. You will still receive the same amount every month.

This shift to retirement benefits will not happen until you have reached "full retirement age." If you were born in 1960 or later, your full retirement age is 67 years old. If you were born before 1960, your full retirement age will vary based on your birth year.
How Can A Criminal Conviction Affect Your SSDI Benefits?
Being convicted of a crime can lead to a wide range of penalties, including incarceration, fines, and probation. But few people realize that it can also lead to the termination of your SSDI benefits.
The law states that you are not entitled to SSDI benefits if you are convicted of a crime and you serve more than 30 continuous days in jail or prison as a result of the conviction. For example, if you are convicted of a crime in January and ordered to spend more than 30 days in jail, you are no longer entitled to benefits for the month of January. This means you will not receive your disability check in February.

Once you are released from jail, you can ask the SSA to restart your benefits. You will need to provide proof of your release in order to start receiving benefits again. But even if your benefits restart, you cannot collect the payments you missed while behind bars.
How Can Turning 18 Affect Your SSDI Benefits?
Many children who are under the age of 18 receive SSDI benefits based on a parent's work record. Minor children can receive SSDI benefits on a parent's record regardless of whether or not they are disabled.

But these benefits will stop once the child turns 18. If the child wants to continue receiving benefits past their 18th birthday, they will need to prove that they meet the SSA's definition of disabled.
Contact Our Social Security Disability Attorneys in Tampa
Don't let the SSA take away your SSDI benefits—fight for the benefits you deserve with help from the Social Security disability attorneys at Carlson Meissner Hart & Hayslett. You can appeal the SSA's decision to terminate your benefits, but you shouldn't face this challenge without the right attorney by your side. With over 125 years of combined legal experience, our attorneys know what it takes to win benefits on behalf of our clients. Let us fight for you.