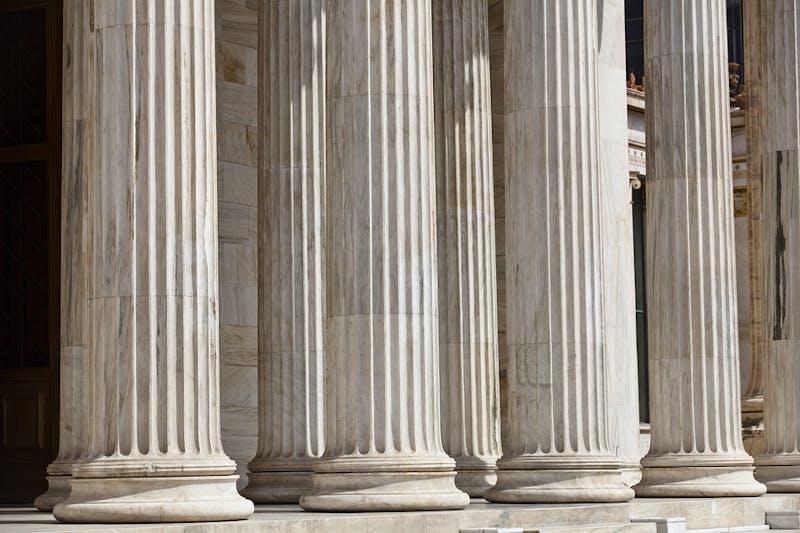 It's not easy to get approved for Social Security Disability Insurance (SSDI) benefits. In fact, according to the Social Security Administration (SSA), between 63% to 74% of initial applications for SSDI benefits are denied. Because it is so hard to get approved in the first place, many people who receive these benefits worry about eventually losing them.
This is especially true for people who are nearing retirement age. Will your SSDI benefits stop once you reach retirement age? Will the amount you receive every month change? What changes should you expect? If you are concerned about your benefits, a Tampa Social Security disability attorney can help. But in general, here is the information you need to know:
What Happens to SSDI Benefits When You Reach Retirement Age?
The SSA is responsible for administering both SSDI and retirement benefits. If you are currently receiving SSDI benefits, your benefits will not stop once you reach retirement age. However, your SSDI benefits will automatically convert to retirement benefits.
When Will Your SSDI Benefits Convert to Retirement Benefits?
You are eligible for retirement benefits once you turn 62, but that does not necessarily mean that your SSDI benefits will convert on your 62nd birthday. The SSA will automatically convert your SSDI benefits to retirement benefits once you reach what is known as "full retirement age." Contrary to popular belief, the full retirement age is not 62.

Your full retirement age will vary depending on the year you were born. For example, if you were born in 1960 or later, your full retirement age is 67. This means if you are currently receiving SSDI benefits and you were born in 1960 or later, your SSDI benefits will not convert to retirement benefits until your 67th birthday. Full retirement ages for other birth years are:
1937 or earlier: 65 years old
1938: 65 years 2 months old
1939: 65 years 4 months old
1940: 65 years 6 months old
1941: 65 years 8 months old
1942: 65 years 10 months old
1943-1954: 66 years old
1955: 66 years 2 months old
1956: 66 years 4 months old
1957: 66 years 6 months old
1958: 66 years 8 months old
1959: 66 years 10 months old
If you were born on January 1st, you should look to the previous year to determine your full retirement age. For example, if you were both on January 1, 1955, you should look at the full retirement age for people born in 1954. This means your full retirement age would be 66 years old rather than 66 years 2 months old.
Will the Amount of Benefits You Receive Change After You Reach Full Retirement Age?
Your SSDI benefits may convert to retirement benefits once you reach full retirement age, but that doesn't mean the amount of benefits you receive will change. Your benefits will remain the same even after they have converted to retirement benefits. As a result, there's no need to worry about how this change will affect your finances.
Do You Need to Contact SSA to Convert to Retirement Benefits?
You will not need to do anything in order to convert your disability benefits to retirement benefits. SSA will automatically convert your benefits once you have reached full retirement age. You may not notice a change at all since the amount of benefits will remain the same.
Will Converting to Retirement Benefits Affect Your Health Insurance?
Anyone who is approved for SSDI benefits will be eligible for Medicare after a period of 24 months. At this time, you are eligible for Medicare Part A at no cost. Medicare Part A, also known as hospital insurance, pays for inpatient hospital care and certain other services.

You can also enroll in other types of coverage, including Medicare Part B, or medical insurance. Medicare Part B covers outpatient care, home health care, certain preventative services, and services provided by doctors. However, you will be required to pay a monthly premium for Part B and other types of Medicare coverage.
You will not lose this health insurance coverage once your SSDI benefits are converted to retirement benefits. This conversion will not affect your health insurance coverage.
What Other Changes Can You Expect?
If you are approved for SSDI benefits, the SSA will conduct regular reviews of your condition to determine if you are still disabled and entitled to benefits. This is called a "continuing disability review," and it typically takes place once every three years. The SSA will conduct more frequent reviews of SSDI recipients with conditions that are expected to improve sooner. If your condition is not expected to improve, the SSA may only conduct these reviews every five to seven years.

The purpose of this review is to determine if your disability has improved to the point where you are no longer eligible for benefits. If the SSA determines you are no longer considered disabled after conducting a review, your benefits will stop.
Once your SSDI benefits are converted to retirement benefits, the SSA will no longer need to perform continuing disability reviews. This is because you no longer need to meet the SSA's definition of disabled in order to continue receiving benefits. Your eligibility for benefits will no longer depend on whether or not your disabling condition makes you incapable of returning to work. This is one less thing that recipients will have to worry about once they reach full retirement age and begin receiving retirement benefits.
Contact A Social Security Disability Attorney For Assistance
If you need assistance applying for or appealing a denial of SSDI benefits, turn to the experienced Social Security disability attorneys at Carlson Meissner Hart & Hayslett for help. Our team has over 125 years of combined legal experience, so we have the resources and legal knowledge that it takes to get results for our clients. Let us stand by your side and lead the fight to secure the SSDI benefits you deserve.
Take the first step toward obtaining the benefits you need by contacting us today. Schedule a free consultation regarding your case by calling (727) 306-0273 or filling out the form on this website now.