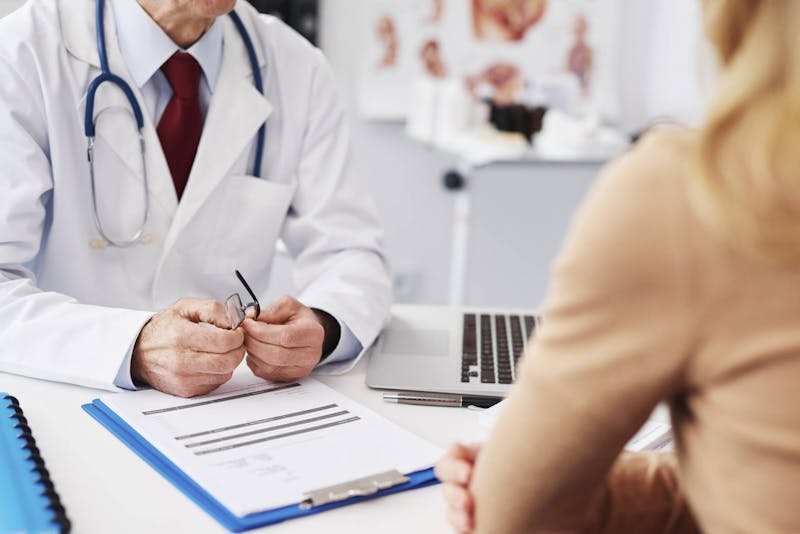 An estimated 4.6 million workplace injuries happen every year. Regardless of your occupation, these injuries are likely to happen to you. And when an unfortunate incident at work causes you to get hurt, it may force you to seek workers' compensation through a Florida claim.
If you're injured on the job in Florida, your employer is required to pay for your medical bills. If you are having trouble getting the treatment you need, don't hesitate to contact a Tampa bay injury law firm for help. However, most employers have their workers' compensation insurance company which is responsible for providing you with a doctor who will treat your injuries.
The first step after getting injured in a workplace is obtaining medical care. If you can't get yourself to a doctor, hospital, or emergency care facility, ask someone for help or call 911. But depending on the severity of your injuries, you may be wondering whether you can visit your own doctor and still claim Florida's worker's comp benefits.
What Do I Need to Know About the Choice of Doctor in A Florida Workers' Comp Claim?
After a workplace injury in Tampa, FL, you may assume it's best to get immediate medical attention from your primary care physician. But this may be a mistake, however great an idea it sounds.

So to answer your question, you may have to ask your employer what doctor to see if you're in Florida. This rule applies to your initial injury diagnosis and any emergency care you may need. The doctor you see should be contracted by your employer's insurance provider and not just any doctor.
Why Should I See the Doctor Assigned by The Workers' Compensation Insurance Company?
It may not be your personal choice, but if your employer requires you to seek medical care from a doctor who is linked with the employer's insurer, it's necessary that you adhere to those directives.
One of the reasons employers do this is because workers' comp fraud has been a huge problem over the years. And to protect themselves against it, employers need their employees to seek medical care from an unbiased doctor who can provide a fair and accurate medical report to the insurance company.
What Happens If I See My Own Doctor and Say I Was Injured at Work?
If you visit your private doctor and say you were injured at work, most will refuse to treat you. These doctors know that the insurance company will deny the claim, which means the doctor won't get paid.

There's a risk of your claim being denied or receiving partial compensation if you don't see an employer's approved doctor. But even if you do see your own doctor, you shouldn't assume you can no longer file for a workers' compensation claim in Tampa. There are some exceptions that Tampa workers' compensation attorneys can inform you and use them to protect your legal rights and help you secure your worker's comp benefits.
Does It Mean the Doctor from The Workers' Compensation Insurance Is the Best Choice?
Many people often have their concerns about the quality of assessment and treatment conducted by their employer's insurance company's doctor. If you sought a second medical opinion and got a different result, you may disagree with your employer's doctor's diagnosis.
In such situations, you have a legal right to appeal or decide to visit your own doctor. But it's not always as easy. Therefore, it is advisable to consult with a Tampa workers' compensation attorney to ensure that your rights are protected before you take any further steps.
What Should I Not Say to A Worker's Comp Doctor in Florida?
In a workers' comp case, there could be an Independent Medical Exam (IME) with a workers' comp doctor. This exam is always meant to evaluate the extent of your injuries and is often conducted if your employer's insurance company disagrees with your own doctor's opinion or there was an opinion of total or partial disability.
Make sure you submit the exam as failure to submit will result in denial of workers' comp benefits. Remember, workers' comp doctors work for your employer's insurance company. So they'll be looking for any suggestions that your condition isn't as bad as you say. You may want to avoid:
Exaggerating your symptoms. Be honest about your symptoms. Any indication that you might be lying is enough reason to deny you compensation.
Speaking negatively about your employer. The doctor may include your words in the report, and this report may end up with your employer.
Lying. Omitting some important details of the accident that don't favor you is considered lying. You should also avoid leaving out past injuries or preexisting conditions. If you hide these details, the doctor might discover them during the exam.
It's critical to have an attorney by your side before going for an IME.
What If I Need to Change Tampa Workers' Compensation Doctors for Specialized Treatment?
You may need specialized care. But only your insurer can pick and authorize the doctor for you, even if your employer's doctor was the one who referred you.

Sometimes the doctors authorized to treat you don't cater to your injuries. If you're having this kind of trouble, talk to one of our workers' compensation attorneys in Tampa, FL, and we'll help you.
What Should Do First After Getting Injured at Work? See A Doctor or Talk to A Tampa Lawyer?
In an emergency, you should see a doctor first. But if not, seek the advice of an experienced workers' comp lawyer near you to learn Florida's workers' comp requirements and what options are available for you.
What Happens If My Workers' Comp Fails to Cover All My Medical Expenses?
If you have private health insurance, it should cover you. But they will first investigate the case. Moreover, a skilled injury lawyer in Tampa can help you file a personal injury claim or help you apply for government benefits like MedicAid or Social Security Disability (SSD).
Aggressive Law Firm Fighting for The Best Treatment for Work Injury Victims
If you're concerned about the kind of treatment you're getting after a workplace injury or occupational illness in Florida, you need to speak to a dedicated attorney. An attorney will help you protect your rights and help you get the benefits you deserve.
The workers' compensation attorneys at Carlson Meissner Hart & Hayslett are ready to help you resolve any problems around your treatment process and compensation. We are prepared to use our decades of experience to help you. Schedule a FREE consultation with us today.