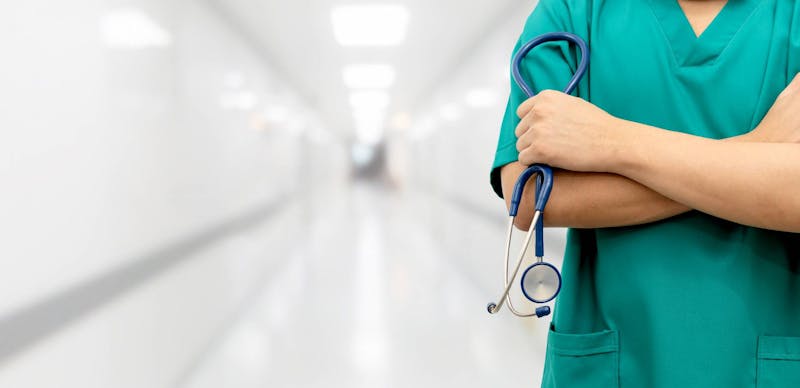 According to the Florida Department of Highway Safety and Motor Vehicles, more than 255,000 people were injured in traffic accidents in this state in 2018. People who are injured in car accidents can suffer a wide range of injuries from soft tissue sprains and strains to head trauma and spinal cord damage.
If you've been involved in an accident, a Tampa personal injury attorney would recommend seeking medical attention right away, even if your symptoms are not serious. Should you rush to the emergency room of a local hospital? Or should you visit an urgent care center? Here's what you need to know to protect yourself and your rights after an accident:
Car Accident Injury Symptoms May Not Appear Right Away
Many victims assume that they don't need to seek medical attention because they aren't experiencing any injury symptoms immediately after the crash. These victims assume that the absence of symptoms means that they aren't injured, but that's not always the case.

Being involved in a car accident activates your body's fight-or-flight response. Your body will respond to the perceived danger of a car accident by releasing adrenaline into your system. Adrenaline is a hormone that decreases your body's ability to detect pain. Because this is rushing through your system, it's possible that you won't feel any injury symptoms immediately after a crash. But symptoms may start to appear hours after the crash once the adrenaline levels in your body begin to fall.
This explains why so many car accident injury symptoms do not appear right away. It also illustrates the importance of seeking medical attention after an accident regardless of whether or not you think you are seriously injured. If you wait until symptoms appear hours after the crash, your injuries may have already worsened, which means they may be harder to treat.
Failing to Seek Medical Attention Could Affect the Outcome of Your Injury Claim
Not seeking medical attention after a crash could negatively impact your health. But that's not the only reason why it's in your best interest to seek medical attention right away. Failing to do so can also negatively impact the outcome of your personal injury claim.

Florida has established a 14-day rule, which requires all traffic accident victims to seek medical attention within 14 days of an accident. If you fail to seek medical attention within 14 days, your personal injury protection (PIP) insurance will not cover your car accident damages. To prevent this problem, get treated as soon as possible after a crash.
Failing to seek medical attention right away could impact your ability to recover compensation from the at-fault party's insurance company as well. Why? The insurance adjuster assigned to your case will carefully review your medical records to verify your injuries. During this review, the insurance adjuster will look for any opportunity to lower the value of your claim. After all, insurance companies aim to settle claims for as little as possible. If you didn't seek medical attention right away, they may argue that your injuries must not be as serious as you are claiming otherwise you would have sought medical attention immediately. This argument could be used to drastically lower the value of your claim.
If you waited too long to seek medical attention, the insurance adjuster may question whether or not the injuries were actually sustained in the accident. The insurance adjuster may try to use this argument to justify denying your claim altogether.
Don't complicate your personal injury claim by failing to seek medical attention. If you've been in an accident, the best way to protect your right to compensation is getting treated by a doctor right away.
Should You Visit the Hospital After A Car Accident?
Now you understand the importance of seeking medical attention immediately after an accident. But where should you go for medical attention? It depends.
If you believe you are seriously injured, it's in your best interest to go to the hospital right away. These facilities have the physicians, equipment, and resources to properly treat serious car accident injuries. Do not attempt to drive to the hospital yourself if you are seriously injured. Call 9-1-1 or ask someone else at the scene to make this call for you. Ask the dispatcher to send emergency medical assistance to the scene of the accident.
If your injuries are not serious or if you don't believe you are injured at all, it may not be necessary to take a trip to the hospital. You should still seek medical attention, but you may want to consider visiting an urgent care center or your personal physician instead. Both urgent care centers and private practices can typically diagnose and treat minor car accident injuries such as broken bones and soft tissue sprains.

Some car accident victims choose to visit a chiropractor after a car accident to address soft tissue injuries. A chiropractor may be able to treat your injuries down the road, but you should not seek medical attention from a chiropractor immediately after a crash. To ensure you receive the best treatment possible, visit a hospital, urgent care center, or your physician instead.
Seek Legal Representation From Our Auto Accident Attorneys Today
Seeking medical attention should be your first priority after a traffic accident in Tampa. But your next priority should be seeking legal representation from an experienced car accident attorney at Carlson Meissner Hart & Hayslett.
Our attorneys have helped countless car accident victims fight for the compensation they deserve for their injuries. In fact, our team has collectively won over $115 million in compensation for victims throughout the Tampa Bay area. Let us work tirelessly to ensure you are fully compensated while you focus solely on recovering from your injuries. Contact our law office now to schedule a free consultation with our team regarding your case.